If you haven't already gathered we are a bit obsessed with pumpkin this time of year. Yes, we are THAT #basic lol, but really, we like to include pumpkin into our little ones' diets all. year. long. Pumpkins are jam-packed with Vitamin A and beta carotene. Beta Carotene is one of the plant carotenoids that when eaten and digested, turns into Vitamin A in the human body. Beta Carotene may reduce the risk of cancer as well as heart disease. It also may be responsible for combating or putting off the degenerative effects of aging. Pumpkins are also good sources of potassium, protein, and iron and are wonderfully low in fat, low in calories but high in fiber.
You can begin introducing pumpkin to babies at 6 months old! One of our favorite brands, Beech-Nut offers it in a puree form that we like to mix in with baby's cereal, oatmeal, yogurts, and even in meats like chicken (YUM!!). When purchasing pureed baby food from the store be sure to choose the correct Stage based on your little one's age and verify that your baby hasn't had any adverse reactions to any of the foods it may be mixed in with. Generally Stage 2, 3, and 4 purees have additional fruits or veggies added in.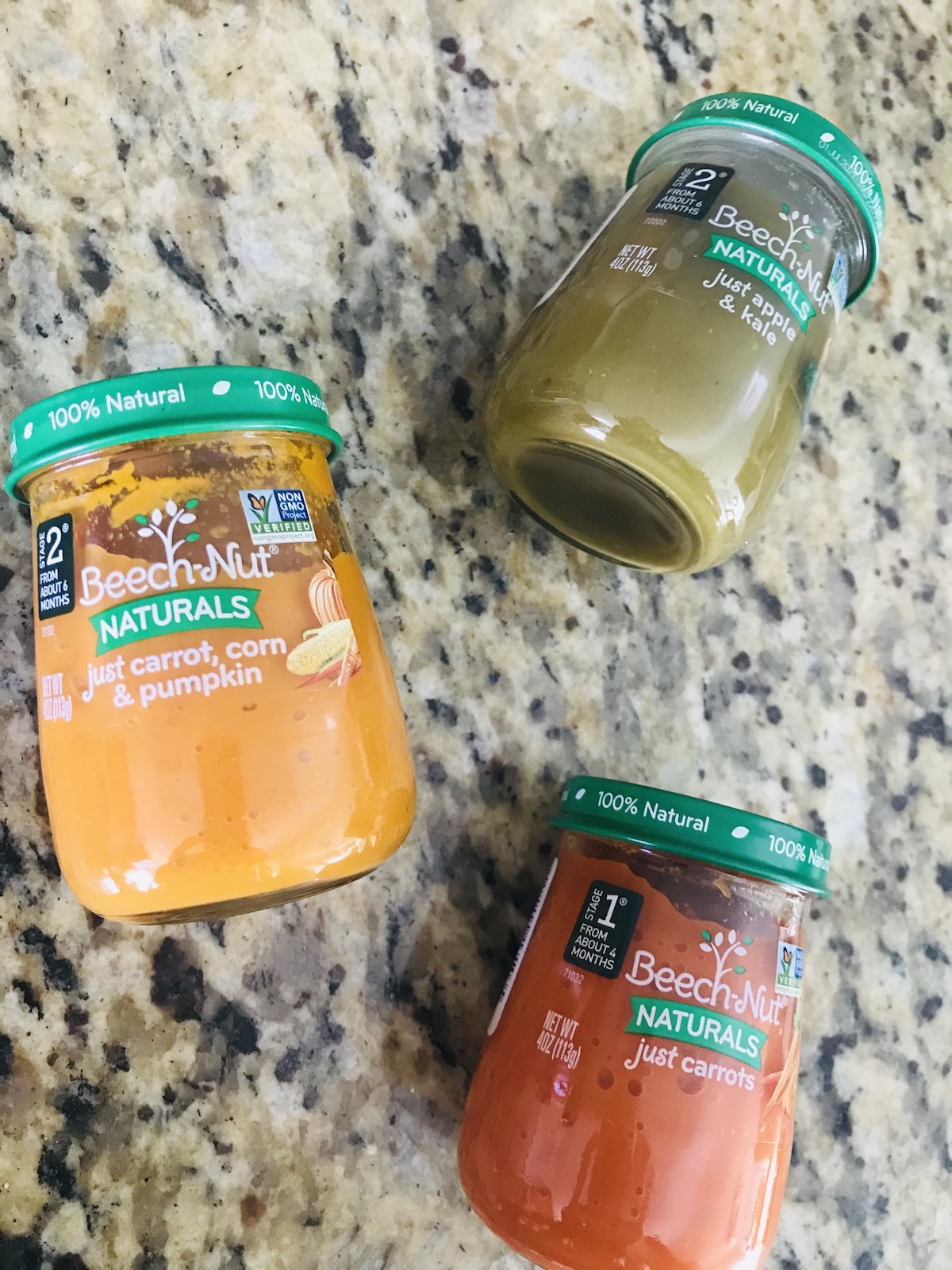 Beeach-Nut offers Apple and Pumpkin "Melties" (recommended for ages 8 months and up) and Banana and Pumpkin Granola Bars (ages 12 months and up). My favorite part about Beech-Nut's snacks is that there is no added sugar and very few ingredients. The granola bars and Melties listed above have only 3 ingredients in them!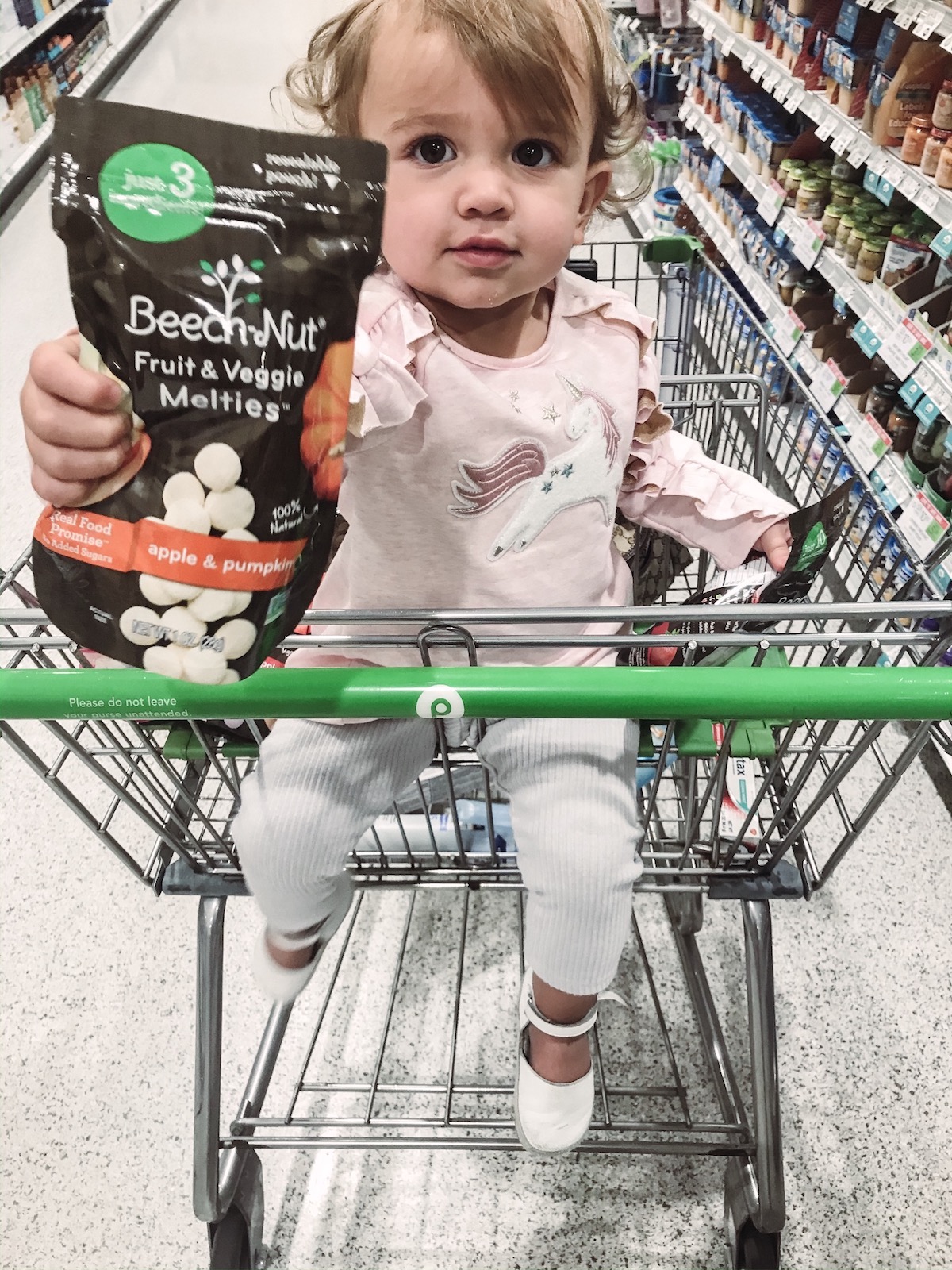 I love supporting brands like Beech-Nut that make my little one's health a top priority and the fact that my kids love them makes it a win win in my book! As a mom, do you read up on the ingredients in your kids' foods? Or do you look up what types of fruits and veggies provide what benefits to their bodies? Honestly, I really didn't think I would be one of THOSE moms or even have the time to do that lol… but it makes me feel really good knowing that what they are putting in their system is supporting good nutrition and healthy growth. It kind of makes up for those weekly, family, ice cream dates right?! 😉