After every storm comes a sparkly flower child right? Well in the case of the Blume Flower Pot Dolls it is certainly true. Watching these girls grow from their designated, colored flowerpots was truly magical and a lot of fun. I don't think my kiddos had any idea what was going to happen – hence Luna's reaction! Once hatched, you can discover surprise accessories, stickers and fashions hidden inside their flower pot.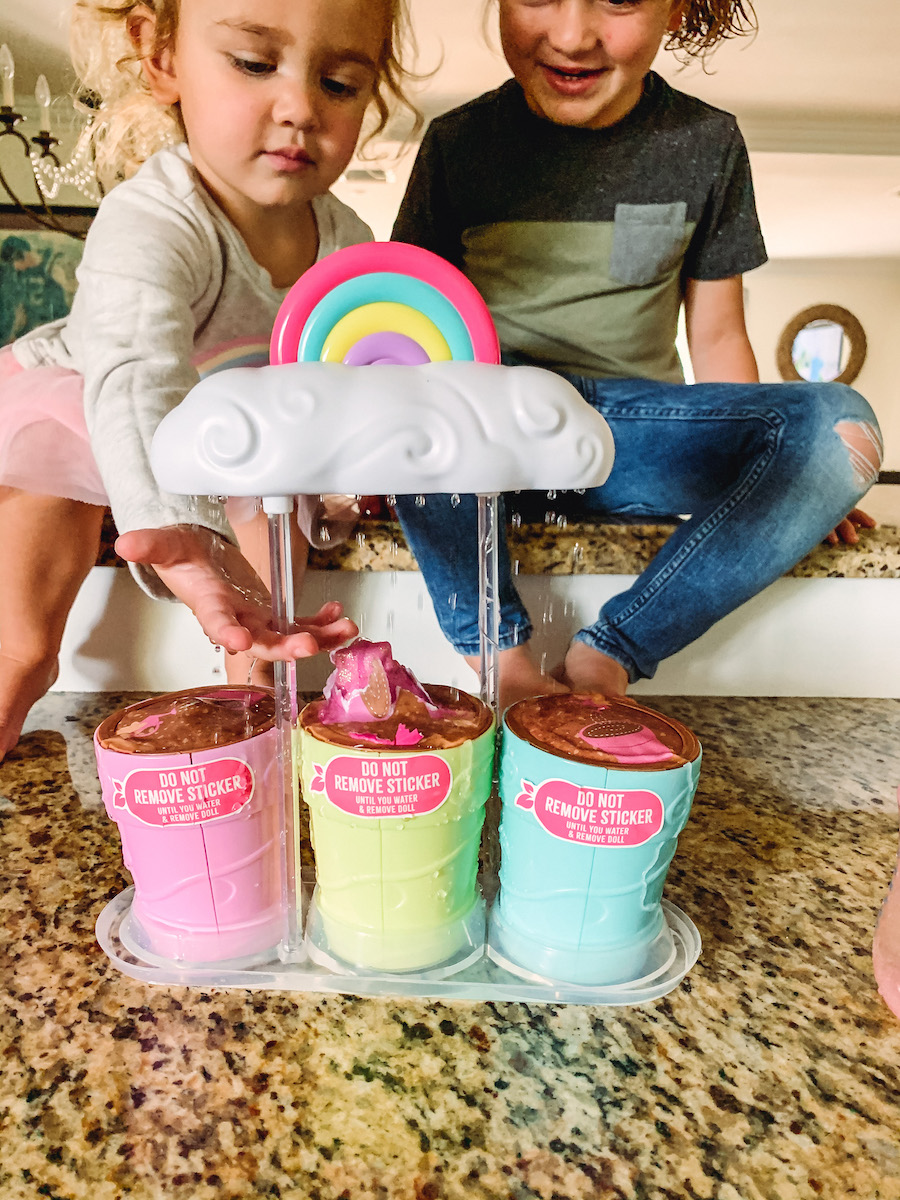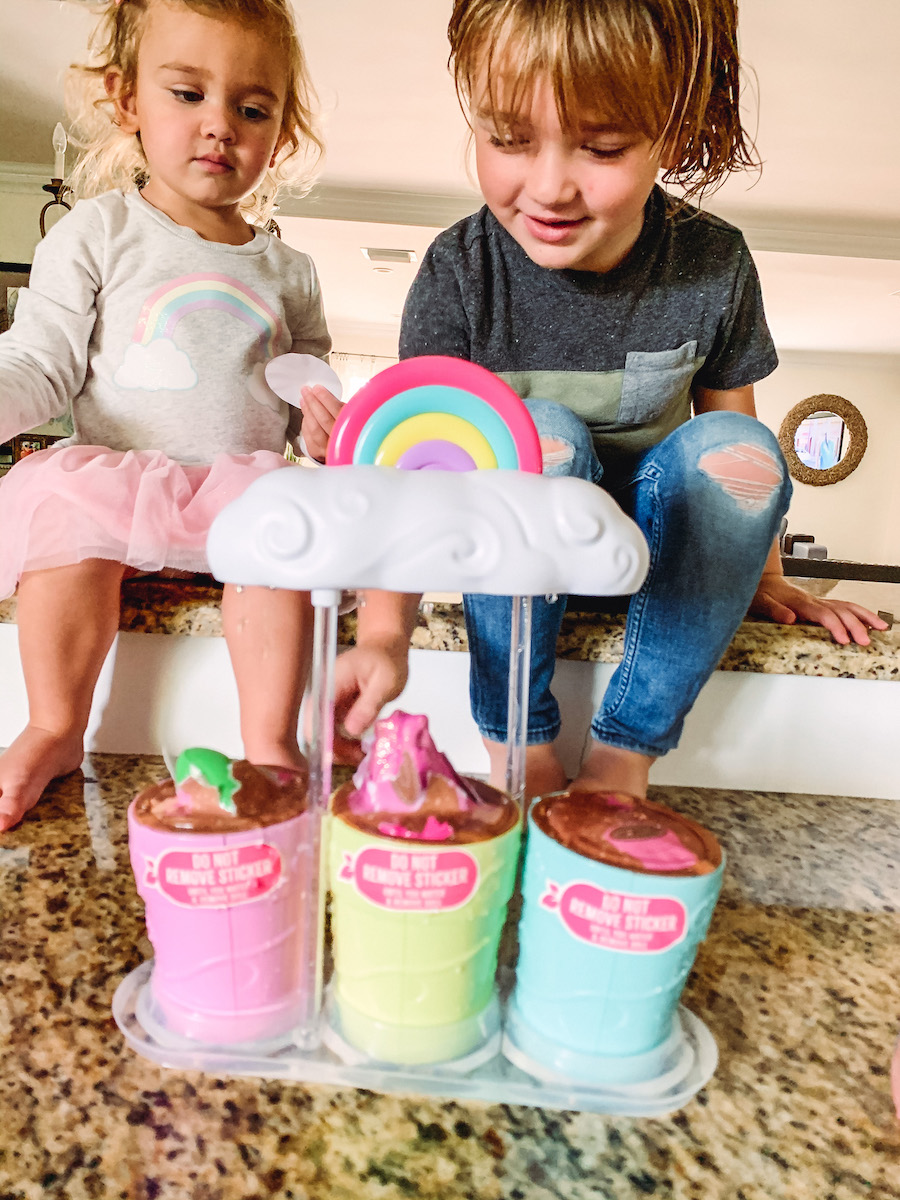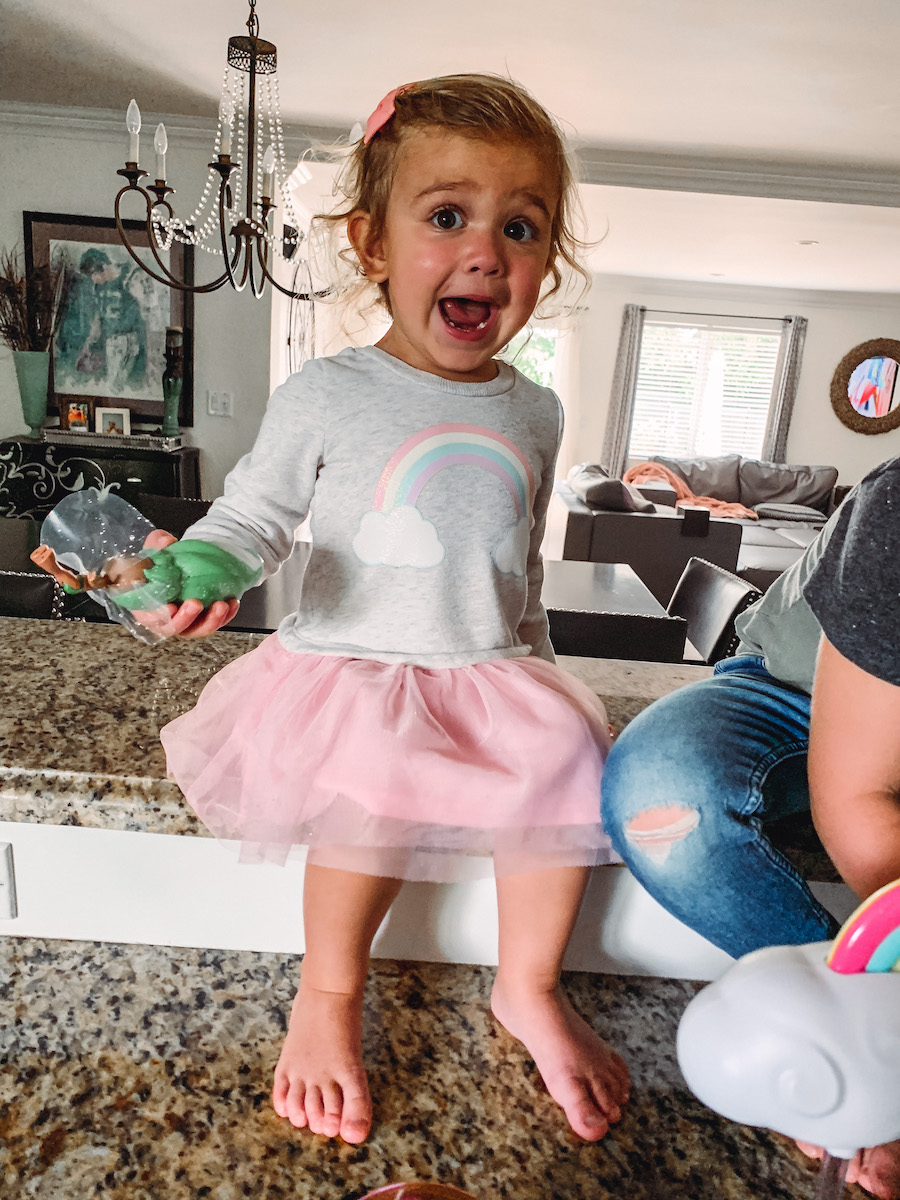 My son loved mixing and matching each others clothes while my daughter really liked taking their hair off. I loved the fact that it didn't take much effort to grow these babies.  No green thumb needed with this toy. Just simply add water to the adorable rainbow and within seconds your glitter dolls start to grow. If you have added gardener to your list of titles this year, the Rainbow Cloud can also be used to water real plants too!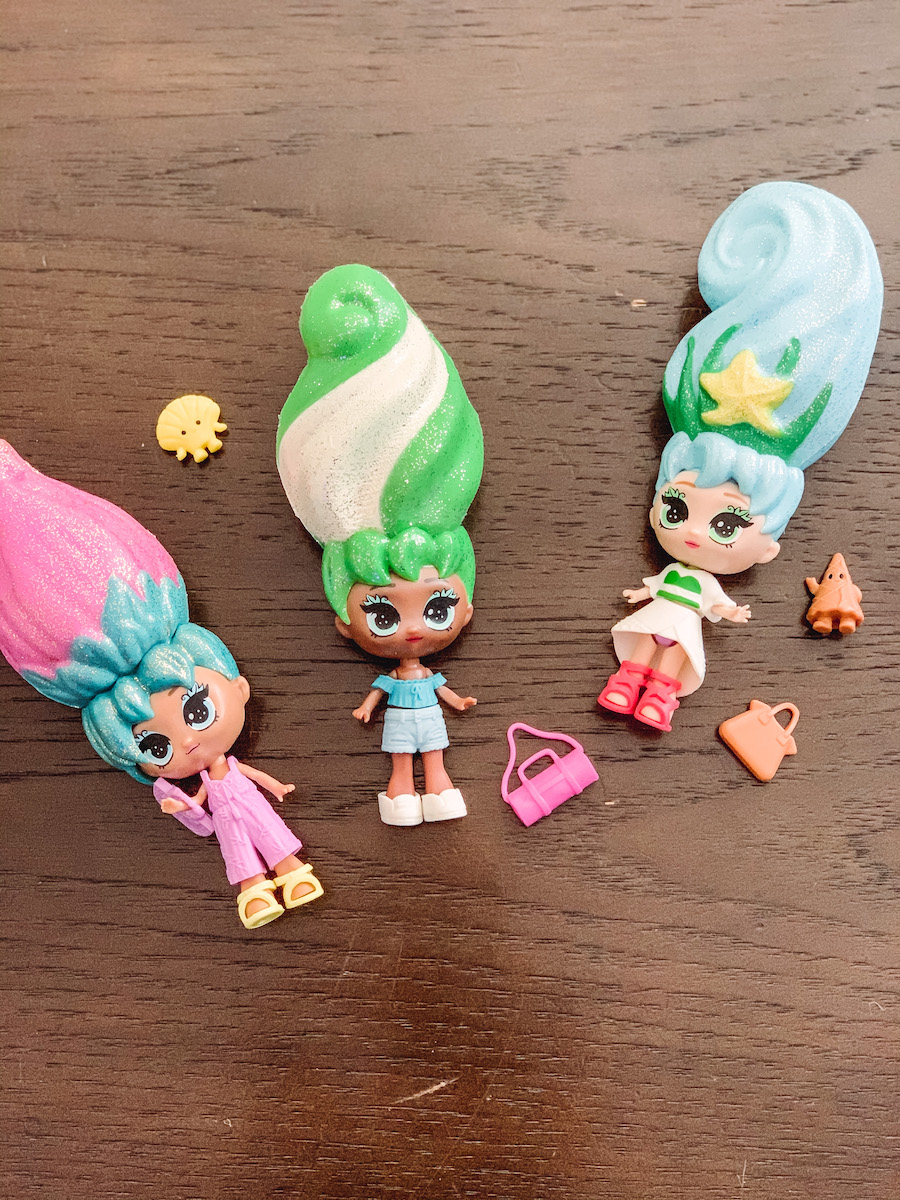 Collect all 10 Limited Edition Sparkle Dolls and let the fun continue to blossom!