Party planning is a huge passion of mine. I love picking themes and sorting out all the details that go into making an event fabulous! One thing that usually overwhelms me though is the menu. Finding that balance between having somethings catered and somethings cooked at home can be tricky and can quite frankly take a few parties to nail down! Finding the short cuts is KEY! THESE quick and easy Chicken and Waffle Party Bites are effortless and delicious!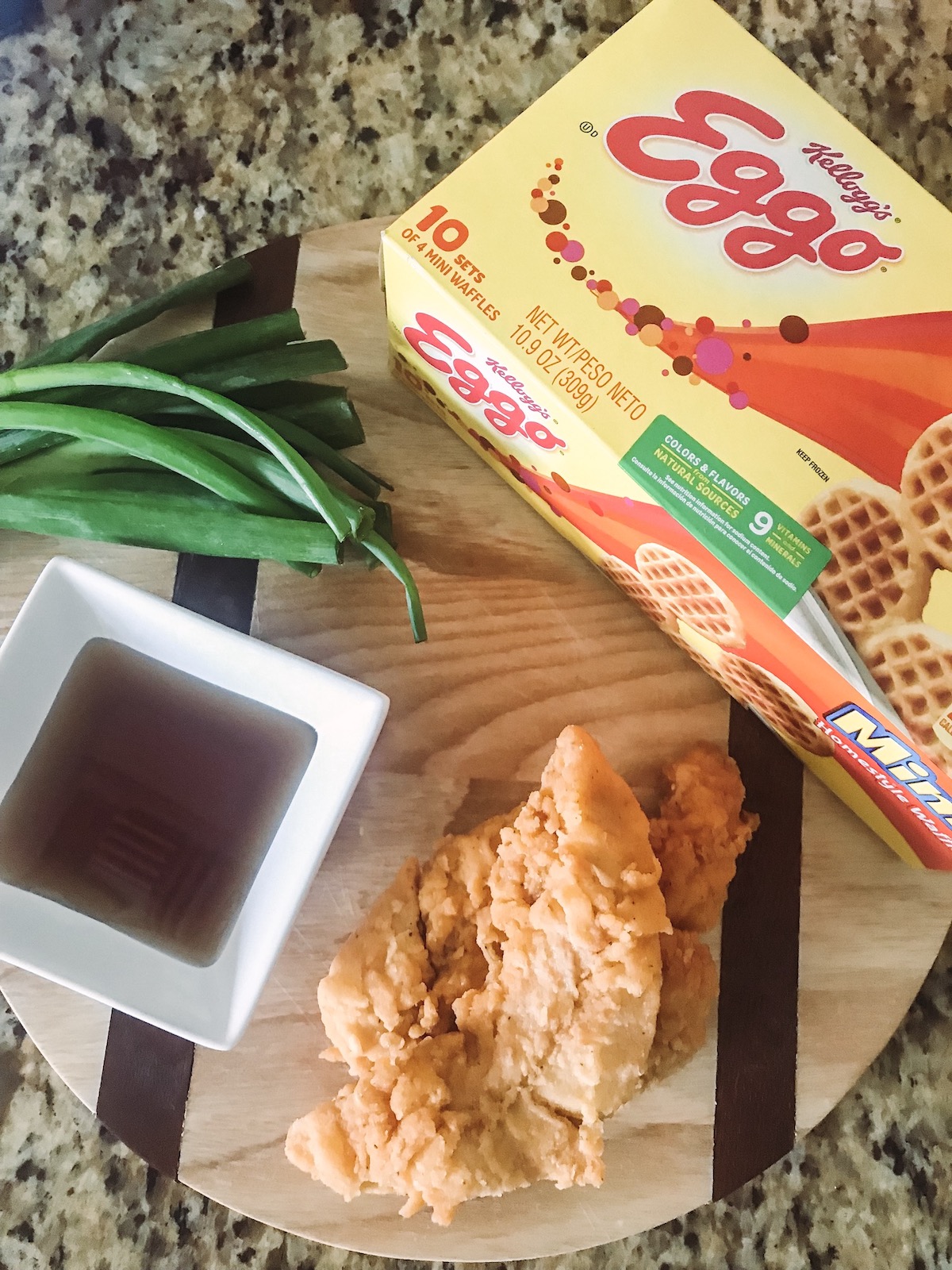 Purchase Eggo Minis, found in the frozen foods section of your grocery!
I cut up Publix's already made Chicken Tenders BUT this recipe originally called for Chik-fil-A nuggets. You don't even have to get out of the car for those!
Your Favorite Syrup
Green Onion for some extra "sparkle" and taste!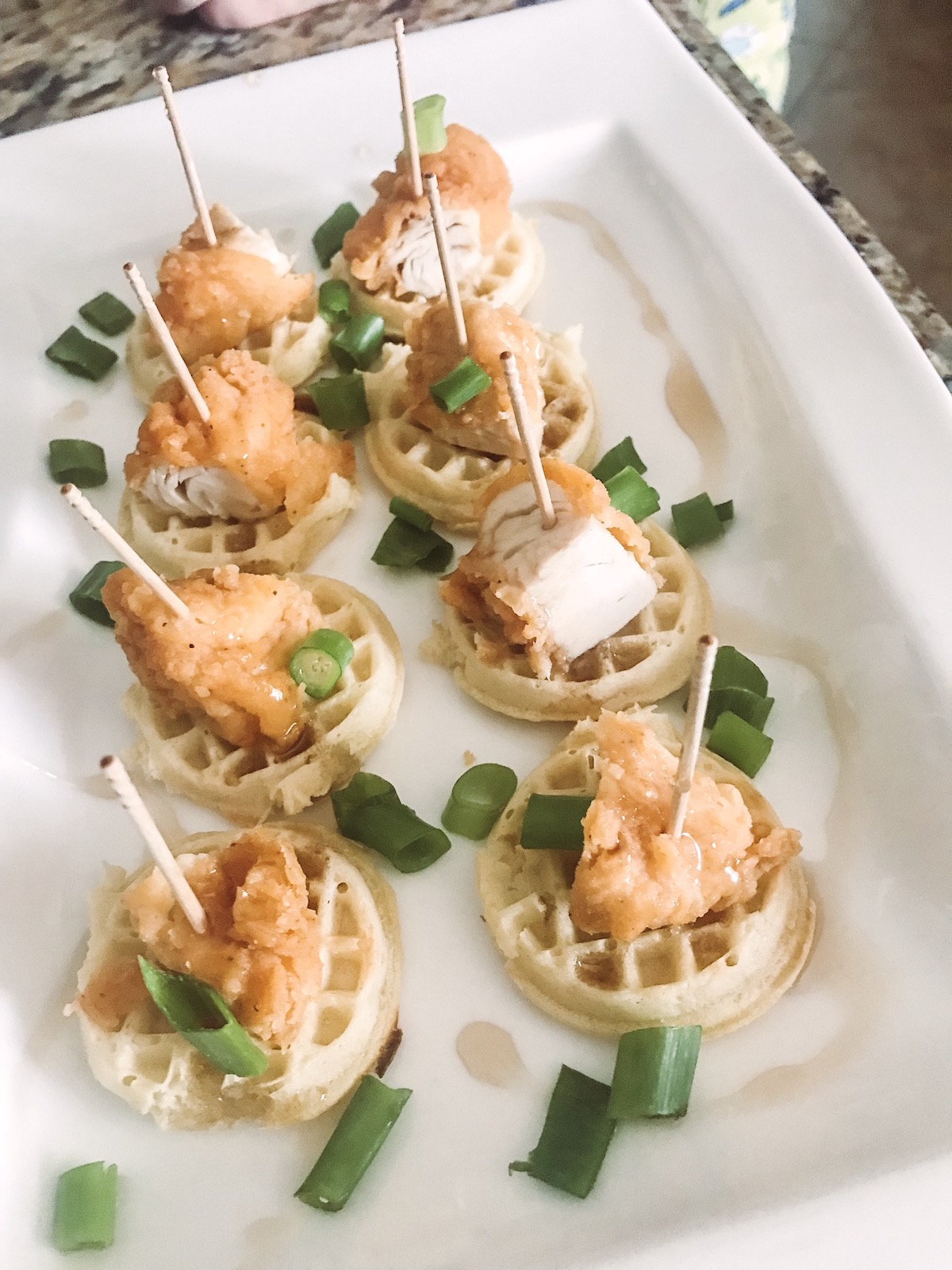 Hold it all together with a tooth pick and serve on your favorite platter! BAM – you are done – it is THAT easy!!
My son always likes to "taste test" so I make a few extra!! 😉