I've come to the conclusion that Popcorn just doesn't get the recognition it deserves. On my search for a guilt free way to indulge in all the sweet and salty treats I came across Popilicious – a company that creates gourmet popcorn cakes and treats. They have combined a love and passion for movie theaters' favorite savory treat with delicious chocolate and yummy candies!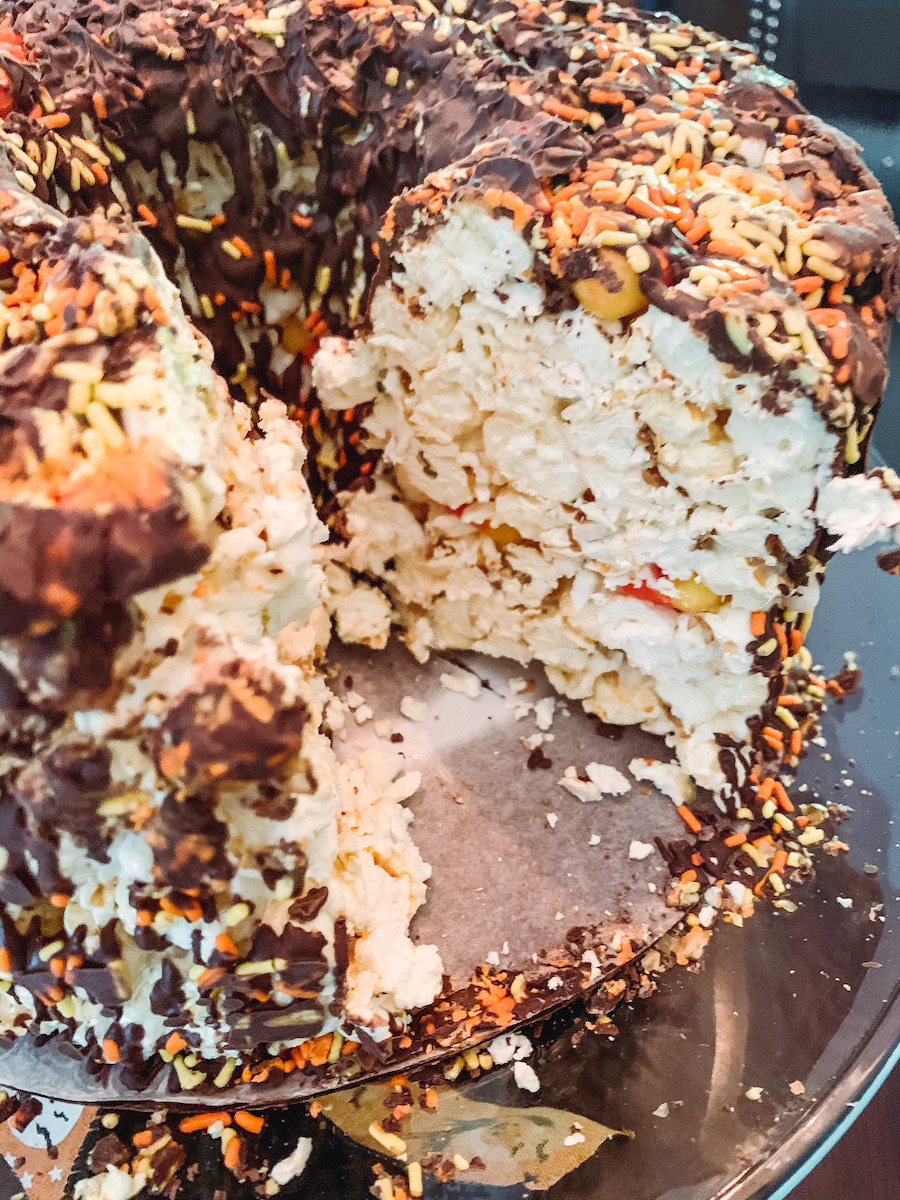 I was sent this chocolate covered Halloween themed popcorn cake to try out. Not only was it drenched in milk chocolate but it was also smothered in sprinkles with candy corn hiding throughout it! The cake was purely divine – I do not think I've tasted anything butter! <—See what I did there 😉 I found myself tearing off pieces of gooey popcorn every chance I got. And not just me… my picky husband and kids loved it too! I may have even served it as a side dish one evening for dinner! (LOL)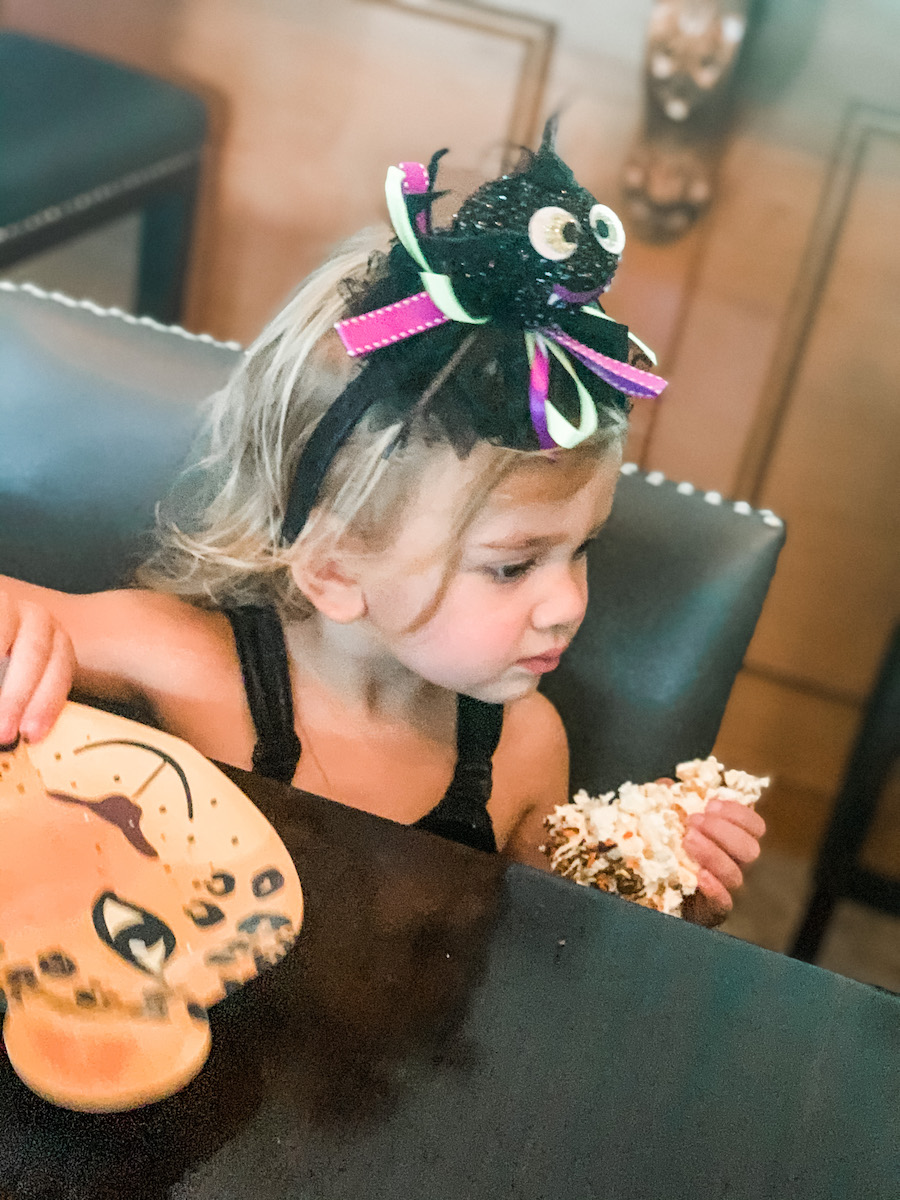 Most homemade popcorn serves up just 30 calories per cup. SO treat yo self and the family to a low cal, highly enjoyable dessert!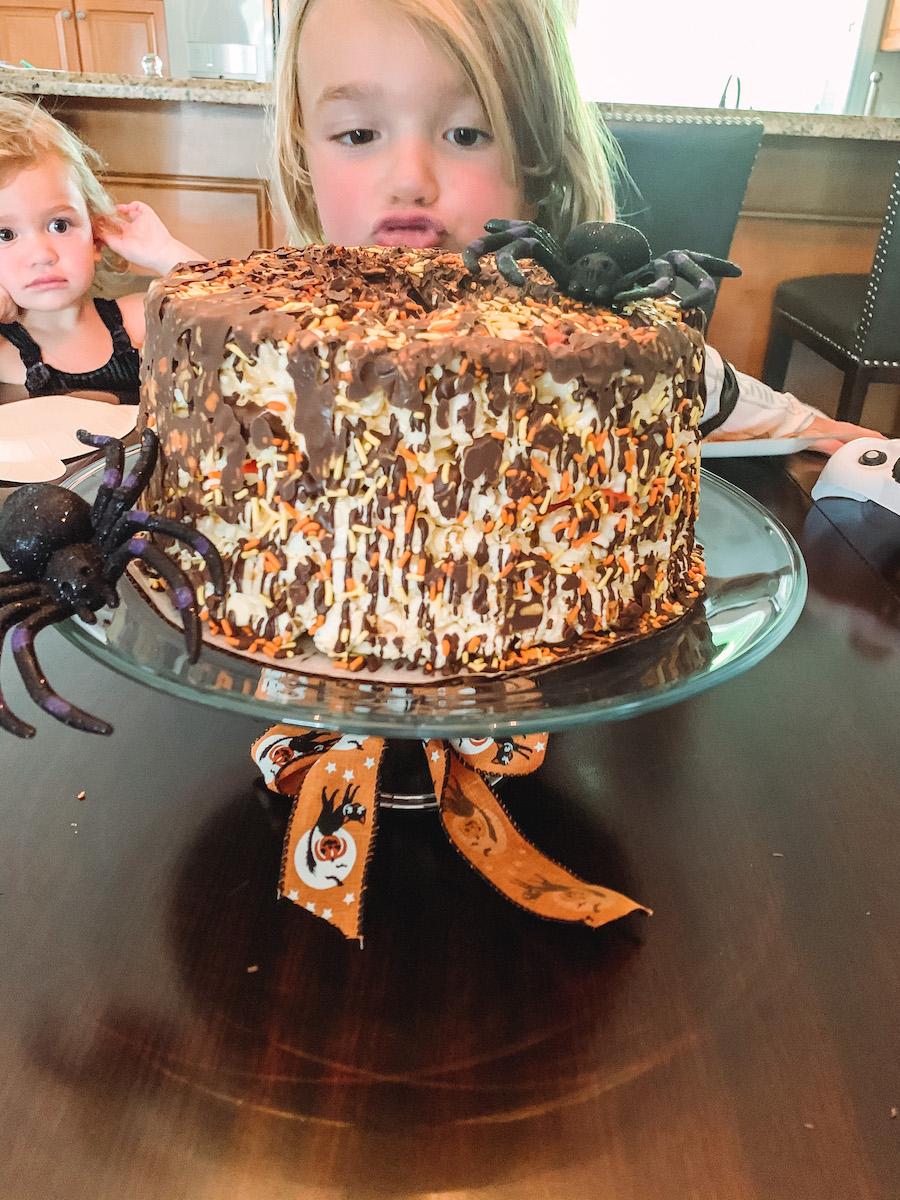 Popilicious offers countless ways to customize your next popilicous treat! Mix and match chocolates and candies to find your favorite combination! Choose from cakes, pops and get this…. pizzas too(!!!) all made from popcorn! A-maze your guests at your next party, holiday or movie night with a sweet twist on a classic salty snack!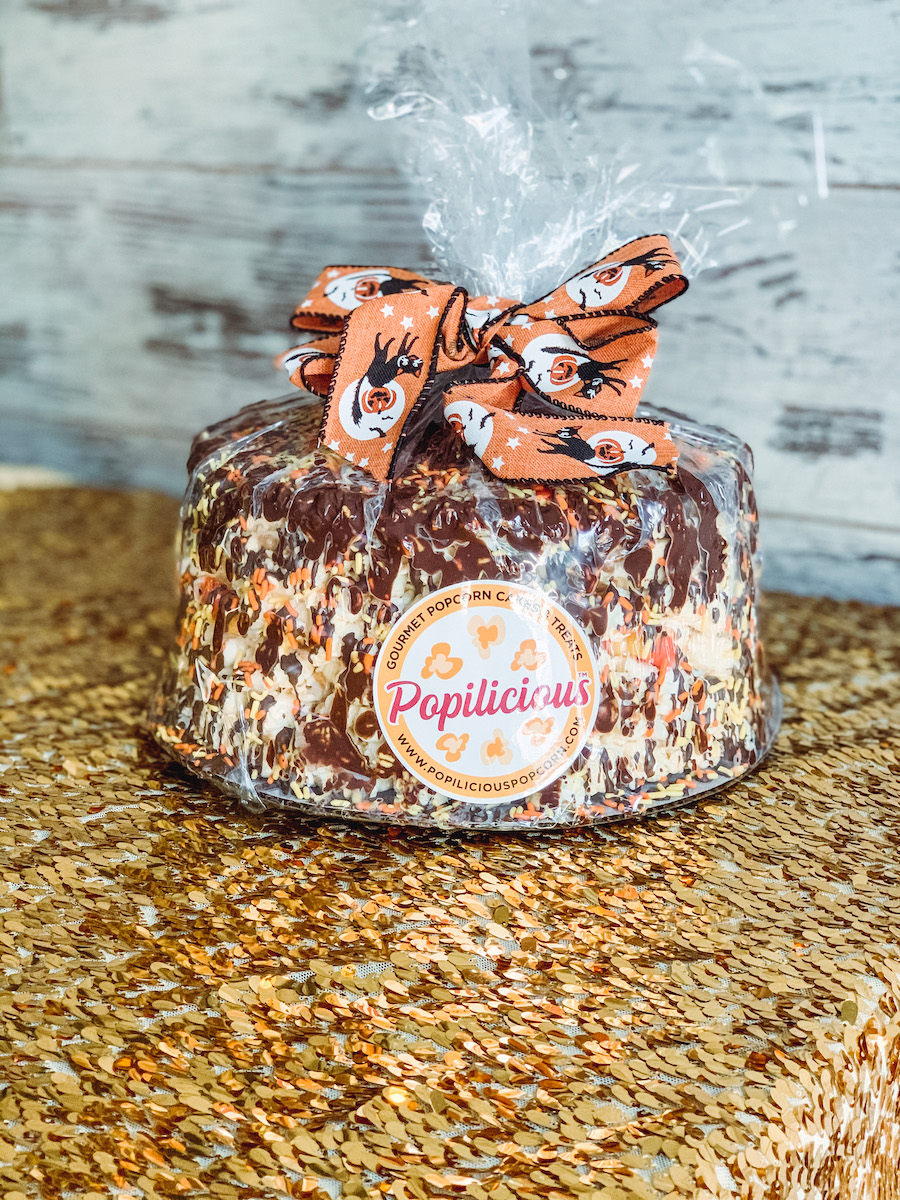 I am pop-ably one of the biggest pop(ilicious)corn fans now! In fact YOU can SAVE 25% off your next order with discount code: BOO – pop on over to www.popiliciouspopcorn.com to place your order!