The family and I recently traveled to the cold mountains of North Carolina for a little family getaway. We were blessed to be able to stay at a family member's beautiful cabin and enjoy some much different scenery and weather then we are used to. 
  Us 4, born and raised Floridians were not very prepared for the cold, rain, fog and snow to say the least. Even though we were very thankful for the coats, gloves, and mittens we borrowed from various friends and family members there were numerous times I felt I wished I had done some research and had a few more things (or layers) for us!
    One thing I did not expect or even fathomed being an issue were socks that could actually stay on and withstand the rustling of a small toddler. I did not know I had a daughter that like to take her socks off in the middle of the night UNTIL I noticed her waking up earlier than expected each morning. And then I noticed how cold her precious feet were… EVEN in the footed PJs.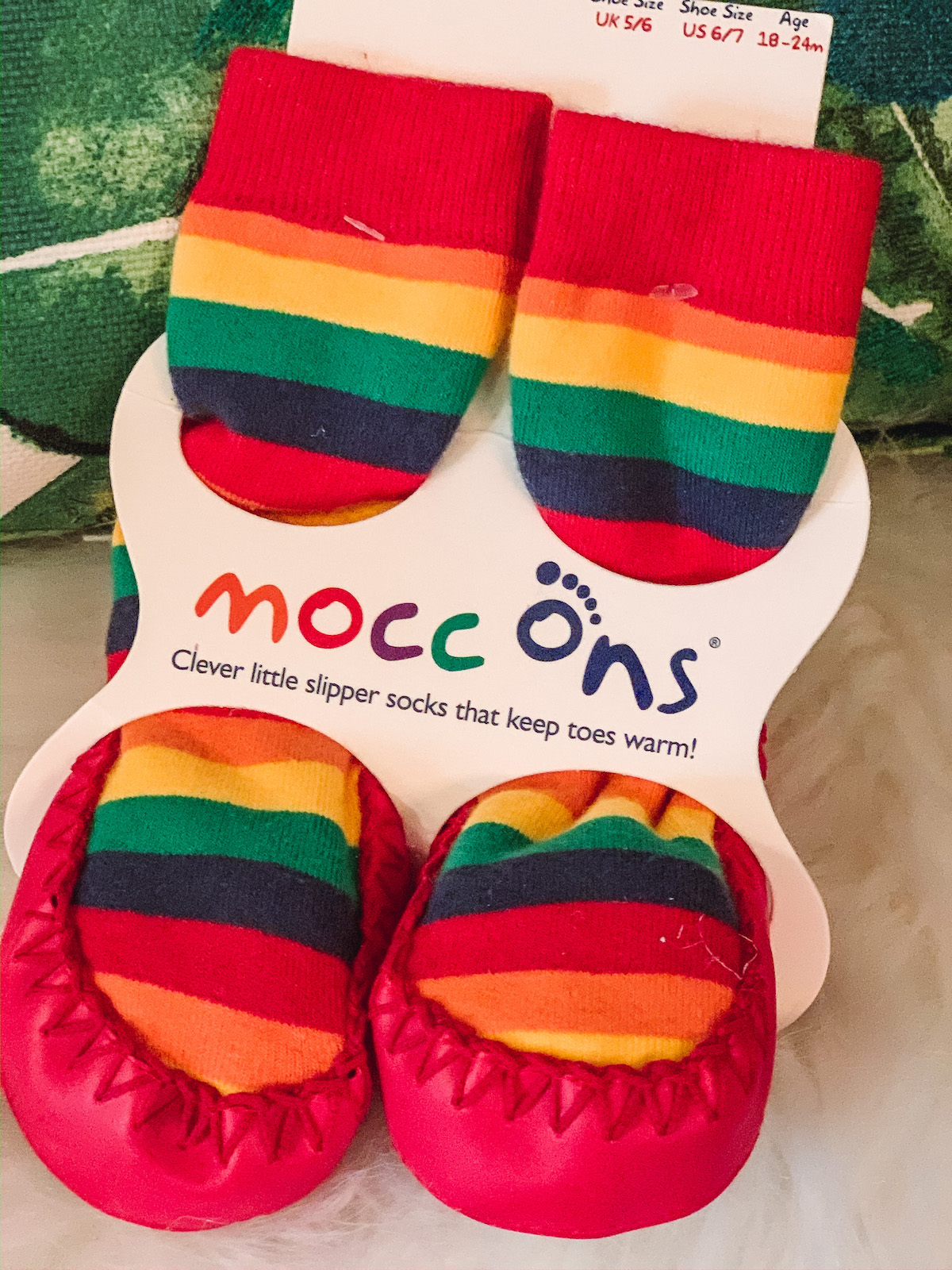 I stumbled upon these genius level socks during my search for a solution – they are called Mocc Ons! These cute moccasin style slipper socks keep little feet warm and fashionable. They are made of soft and stretchy cotton, stitched to a leather sole, which helps to prevent slipping ensuring that your little one's toes stay toasty all year round!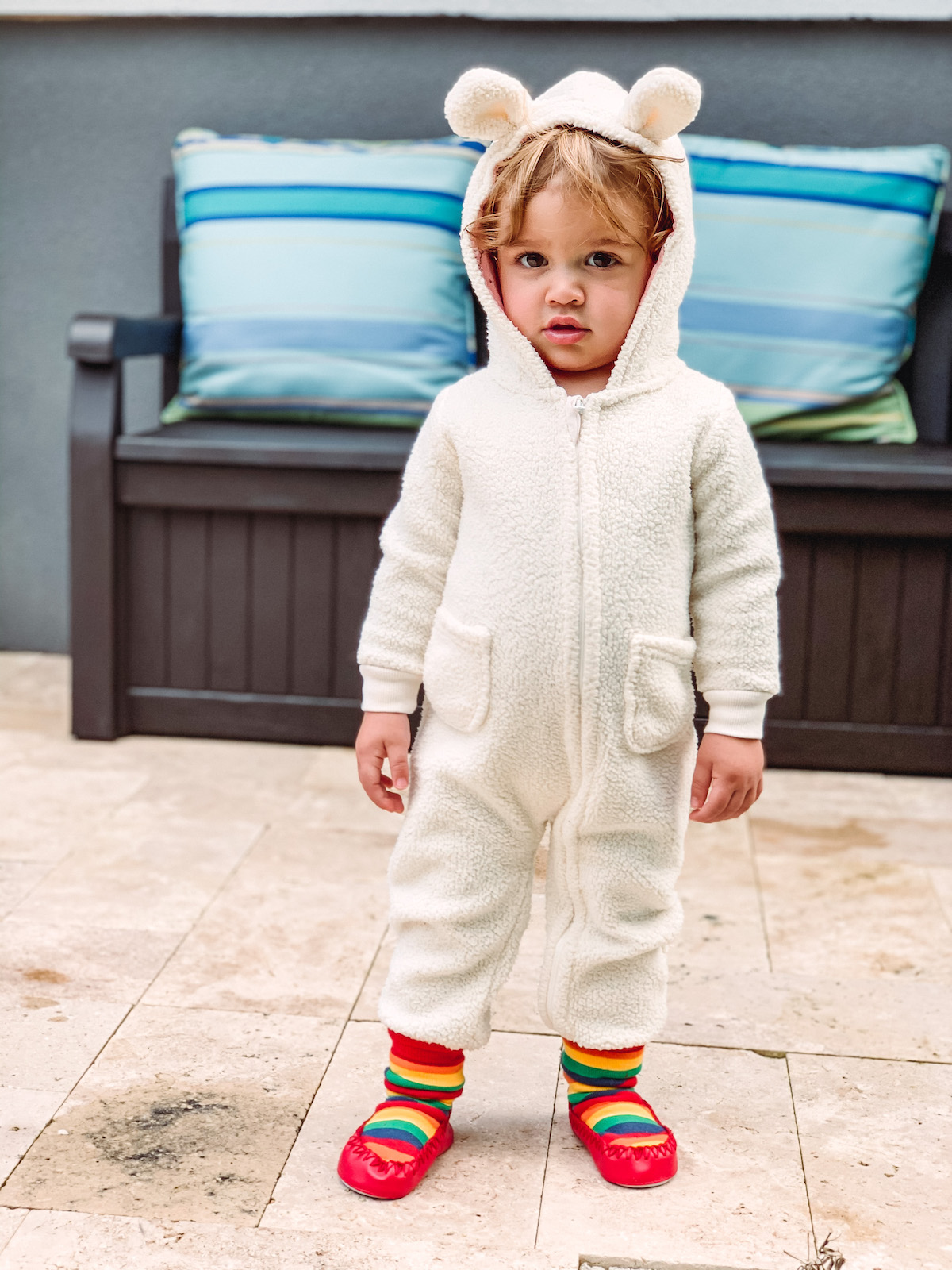 I love that these have a leather sole for multiple reasons. Once little ones wake, especially toddlers, they are EVERYWHERE. Running all around the house, in and out of toys, high chairs and car seats. As a busy mom, I hate to admit it, but I do not always have the time to change socks, even shoes on our way out to our next activity. These are perfect for Luna to run around on the cold tile floor and I continue to use them every day here in sunny South Florida. I mean we are "that" family that likes to run errands in our PJs. LOL