"Come with me and you'll be in a world of pure imagination!" – Willy Wonka
Growing up Willy Wonka was probably one of my favorite movies. It had a sort of creepy aspect that always left you on the edge of your seat always wondering what was going to happen next. Yet, at the same time, you wish you could jump into your screen, run around and eat everything in his chocolate factory!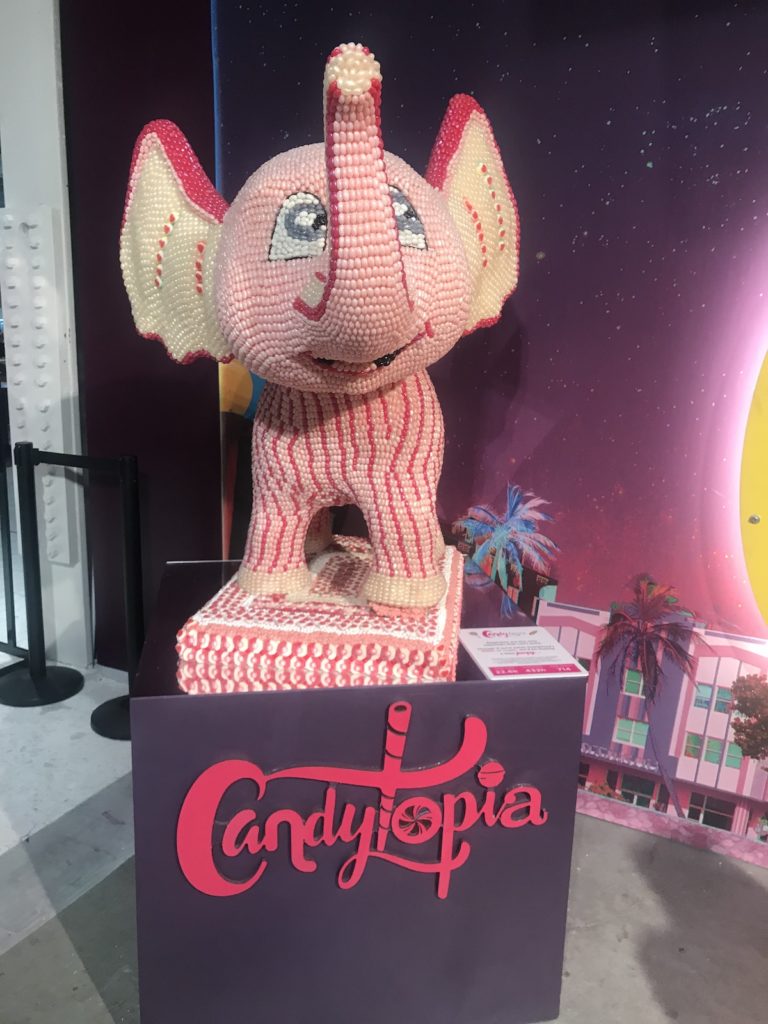 This week the kids and I had the opportunity of checking out Miami's newest Candytopia, and let me tell you… it was a Willy Wonka fan's DREAM! I felt transported into a modern day, crazy Candy Land. Each room was better than the next completed with loud, fun colors, picture perfect opportunities, swings, a marshmallow pit and of course CANDY!! Imagine treasure chests overflowing with your favorite candy and statues made from Jelly Beans, Gummy Bears, and Swedish fish. They had themed specific rooms like Under the Sea, the Jungle, and famous art pieces, ALL made from gooey, delicious, Candy!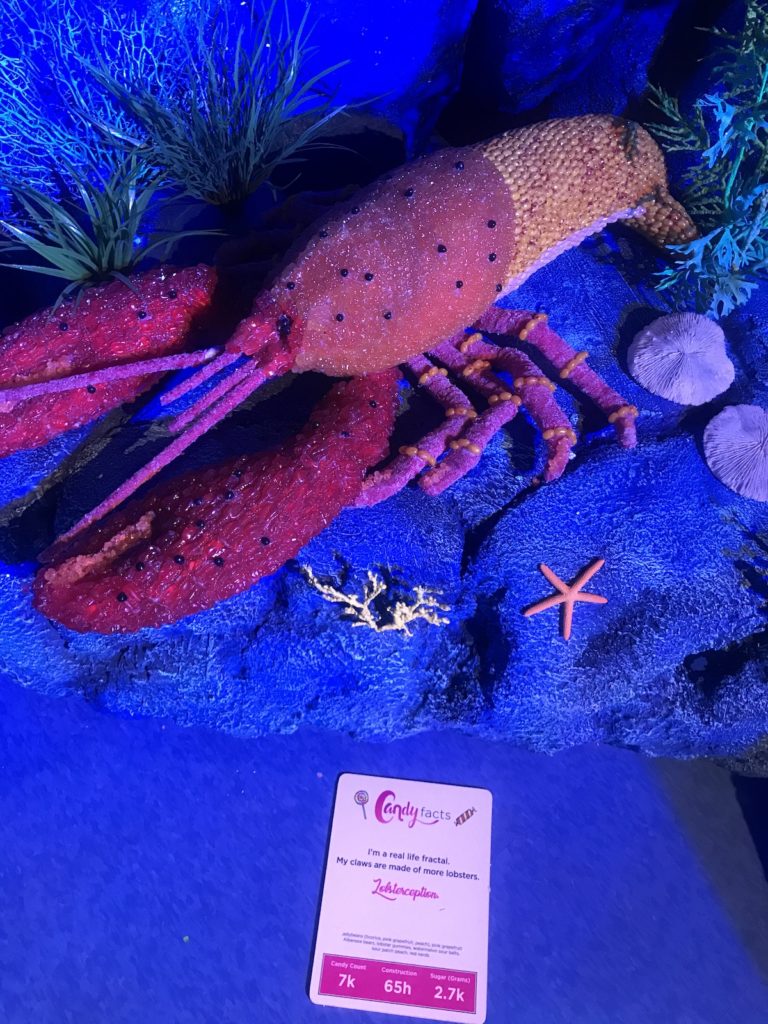 My kids were literally jumping for joy. Please Note: They did not allow strollers inside so plan accordingly, grab your carrier, leash (hey, I don't judge), get a sitter if needed. I did not know this so Luna was on free roam mode, running from room to room. It was fun though, watching her explore, touch and feel the candy made statues and light up every time we saw something new. She would yell "wow" and "pretty" each time we entered a new room. We all had a blast exploring every inch of Candytopia, I even treated myself to my childhood favorite, the caramel apple lollipop – do you remember those?!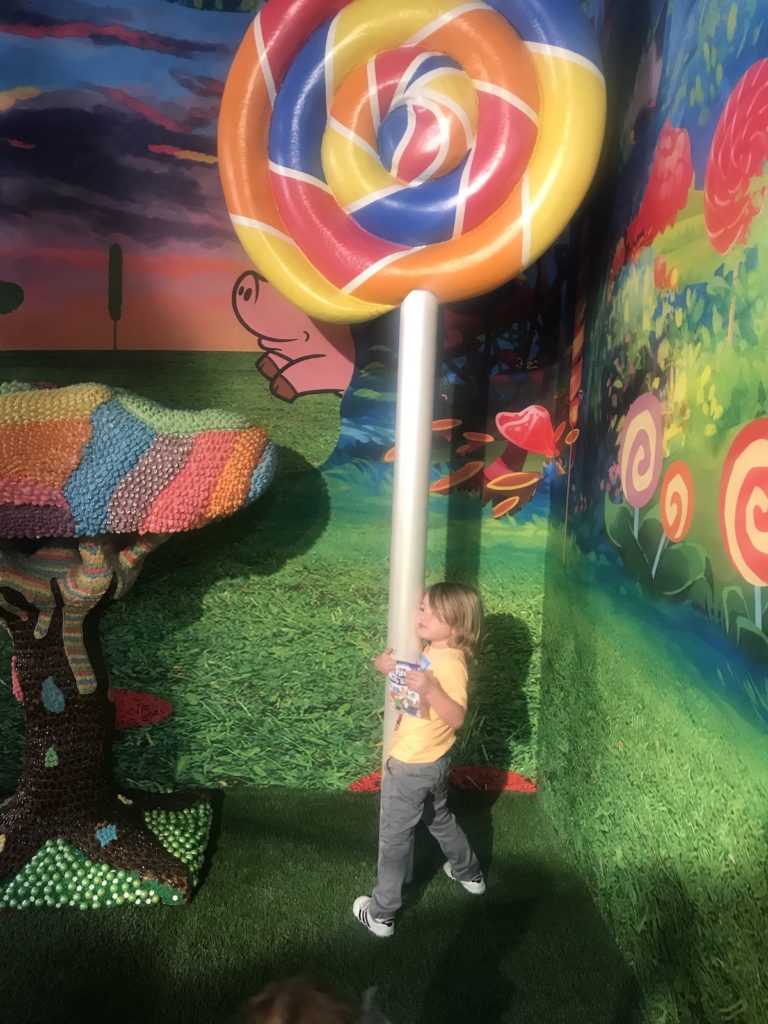 If you are in the South Florida area or making the trip here before January 26th I highly recommend checking out this delicious event! It is nestled in the Aventura Mall so you can definitely make it a fun filled day for the entire family!