Where do you take a 4 year old who is obsessed with Legos for his birthday…. LEGOLAND of course!! Now, let me start off by saying, we are DISNEY obsessed, and love to soak up every ounce of magic we can possibly squeeze into a day, week, month, lifetime. I do not think my husband and I have every grown out of the "Disney Phase." AND I was at first, very saddened that we were changing up our traditional Disney Birthday Trip and opting for something else. I couldn't even wrap my mind around that we were going to be so close to the World of Disney and not even stop by to say hello. BUT all the dramatics aside….. Let. Me. Tell. You. I am a Lego believer. This park was fantastic. It was designed with families of all ages in mind. Every "land" had a special play place for my 1 1/2 year old which made waiting for Sebastian and my husband to get off rides SO doable. ALSO, while waiting in line there was a designated area for the kiddos to safely play with legos while us parents waited.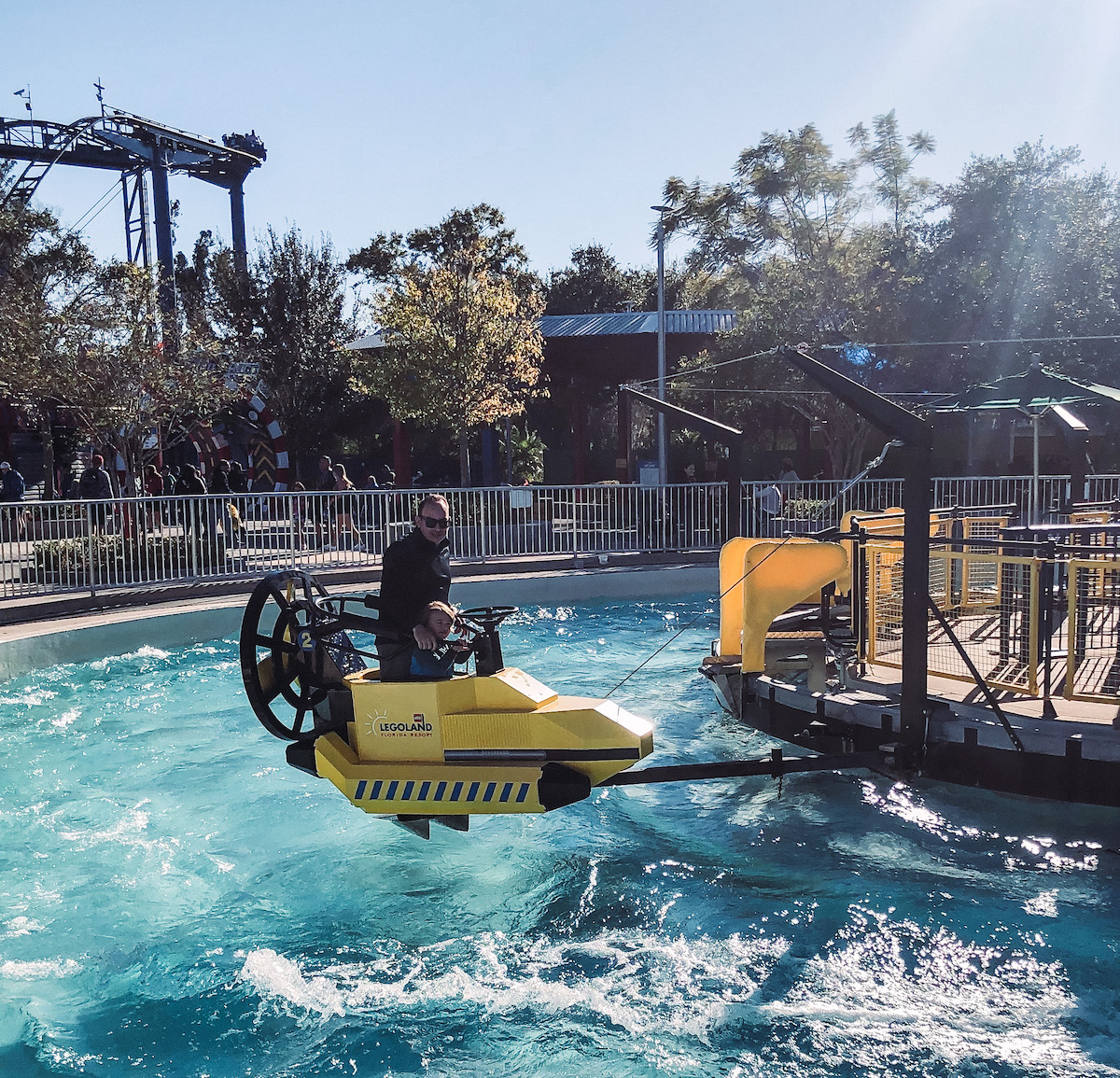 How long were the lines you ask? I think the longest we waited on one ride was an hour…. AND anyone that has spent at least 5 minutes at any theme park (cough cough, DISNEY) knows that is nothing. AND because the kids were busy creating, fantasizing, and enjoying new friends they made in the designated Lego play area that was not bad. I would have to say the average wait time for each ride we went on was about 15-35 minutes. LEGOLAND does offer a couple fast pass options however they are an additional cost and we just did not think we needed them. 
The park hours on an average day is 10:00 am – 6:00 pm. AGAIN, I weirdly loved this! You felt like you were literally squeezing everything you possibly could in a comfortable amount of time.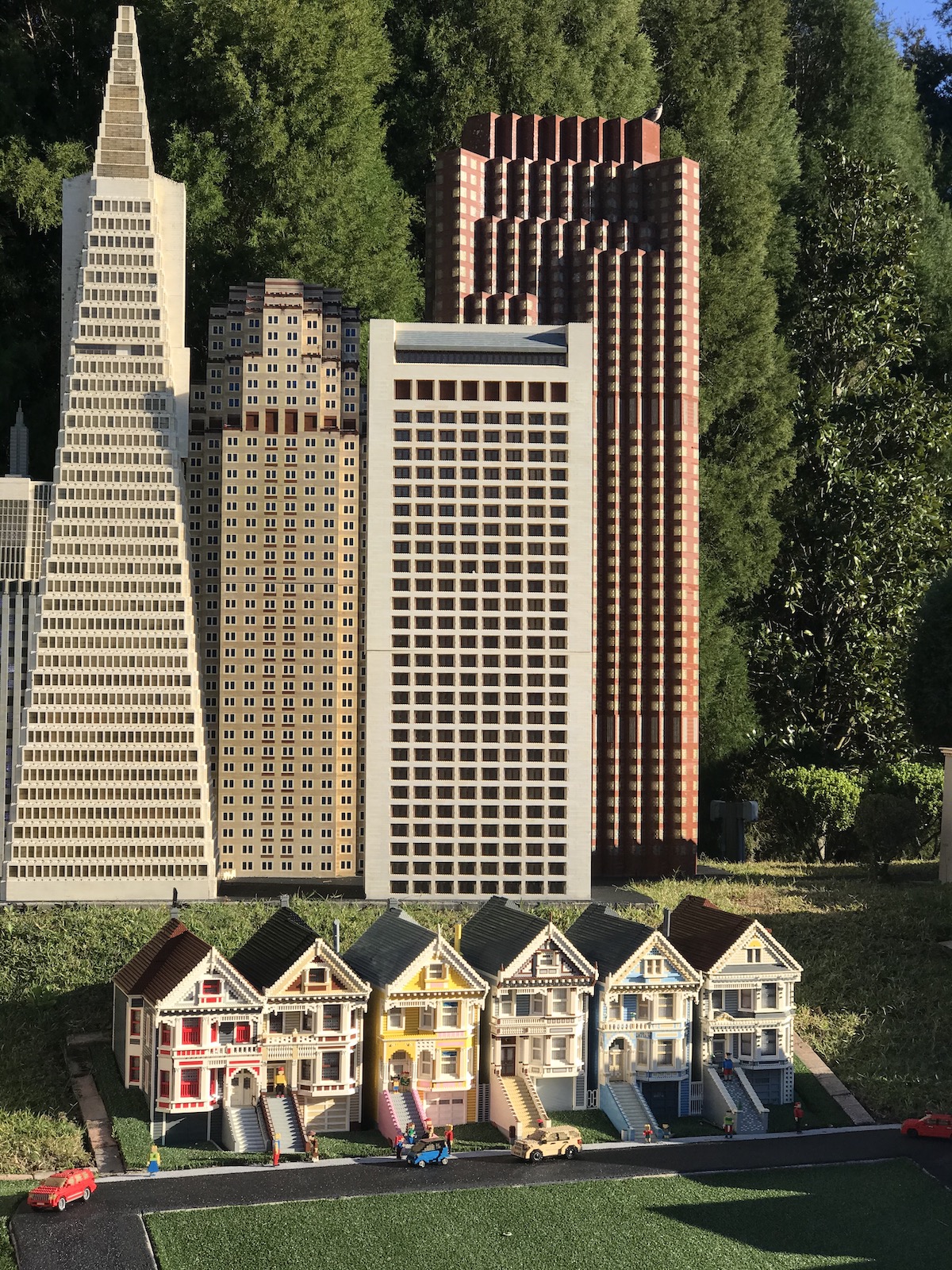 Even if you or your family isn't a Lego fan, YOU'LL LOVE this place! I grew up loving Barbies so Legos really didn't take up much of my time, BUT I cannot believe how badly I am wanting to go back already. Shhh… no one say anything to my son as he has been begging to go back ever since.  Everywhere you turned there were LEGOS! Lego Dragons, Christmas trees and decorations (we went on January 5th so they were still up!), and the MOST amazing Lego-fied town showcasing the Country's (really the world's) most famous buildings!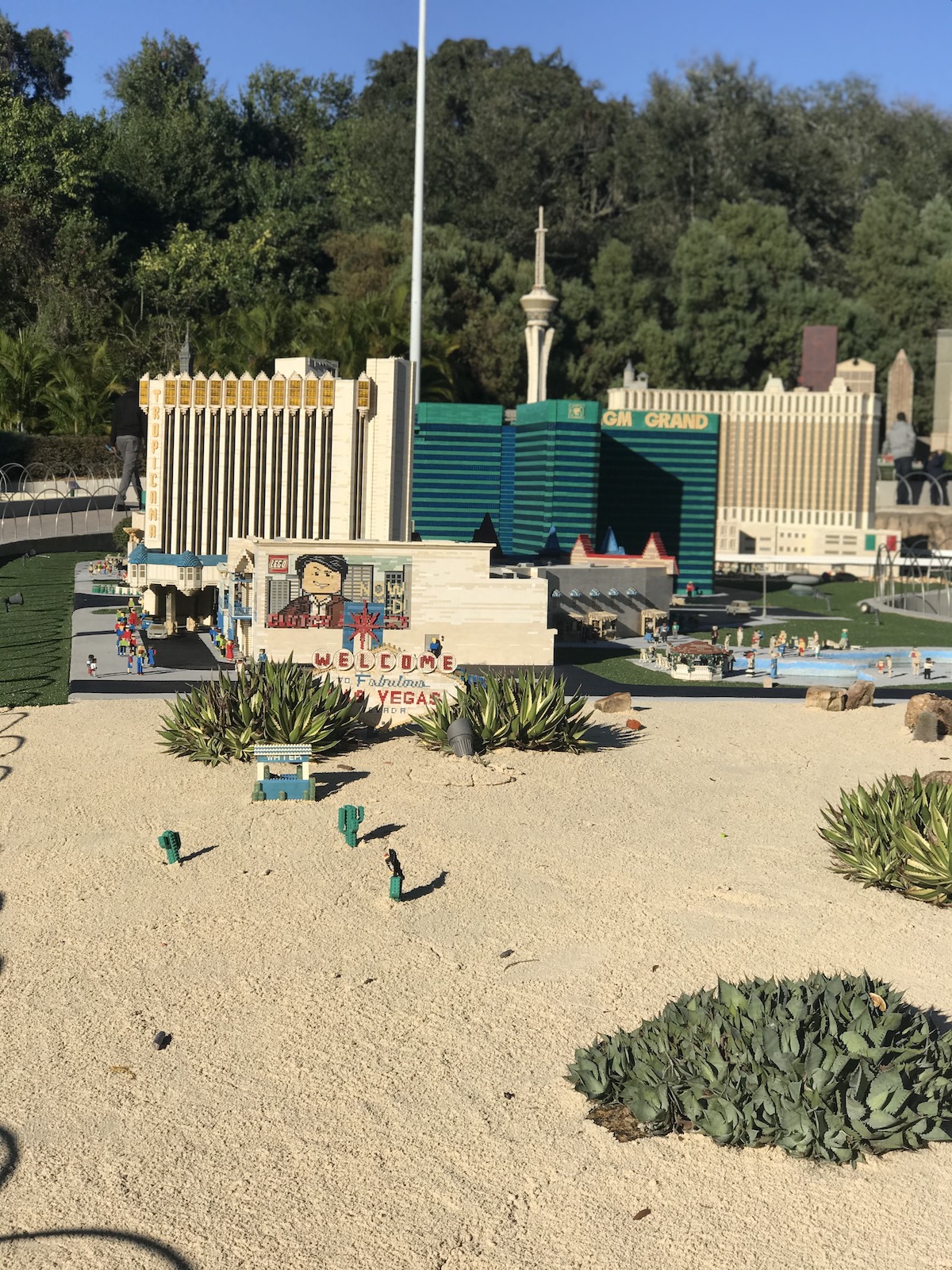 Again, I cannot get over just how perfect the day was. I know we all sit and read many posts about the delicious theme park foods, and we see the adorable matching family outfits and think is my family the only one screaming at each other? Are we the only ones having the dreaded stroller battle while a screaming toddler demands another surprise. LOL Just my family? But really, no tantrums, no bathroom lines, no diaper blowouts, plenty of snacks and we did find a stand or two that sold beer and wine (don't act like that doesn't matter to some of us!!!). 
Lastly, LEGOLAND does have a hotel onsite and we did see they were running some specials on Park Tickets when you stay at their hotel! My husband and I went back and forth and waited until the very last minute to decide that we were just going to drive home after the park closed. However, after seeing how adorable the hotel was and all the Lego themed room options I think we will definitely be staying next time!!
If LEGOLAND is someplace you have been intrigued by, whether you live here in Florida or thinking about visiting the area, I highly recommend checking it out! And of course, you cannot leave LEGOLAND without getting a new Lego set or two! Happy building, creating and enjoying this fun phase of your children's life!!!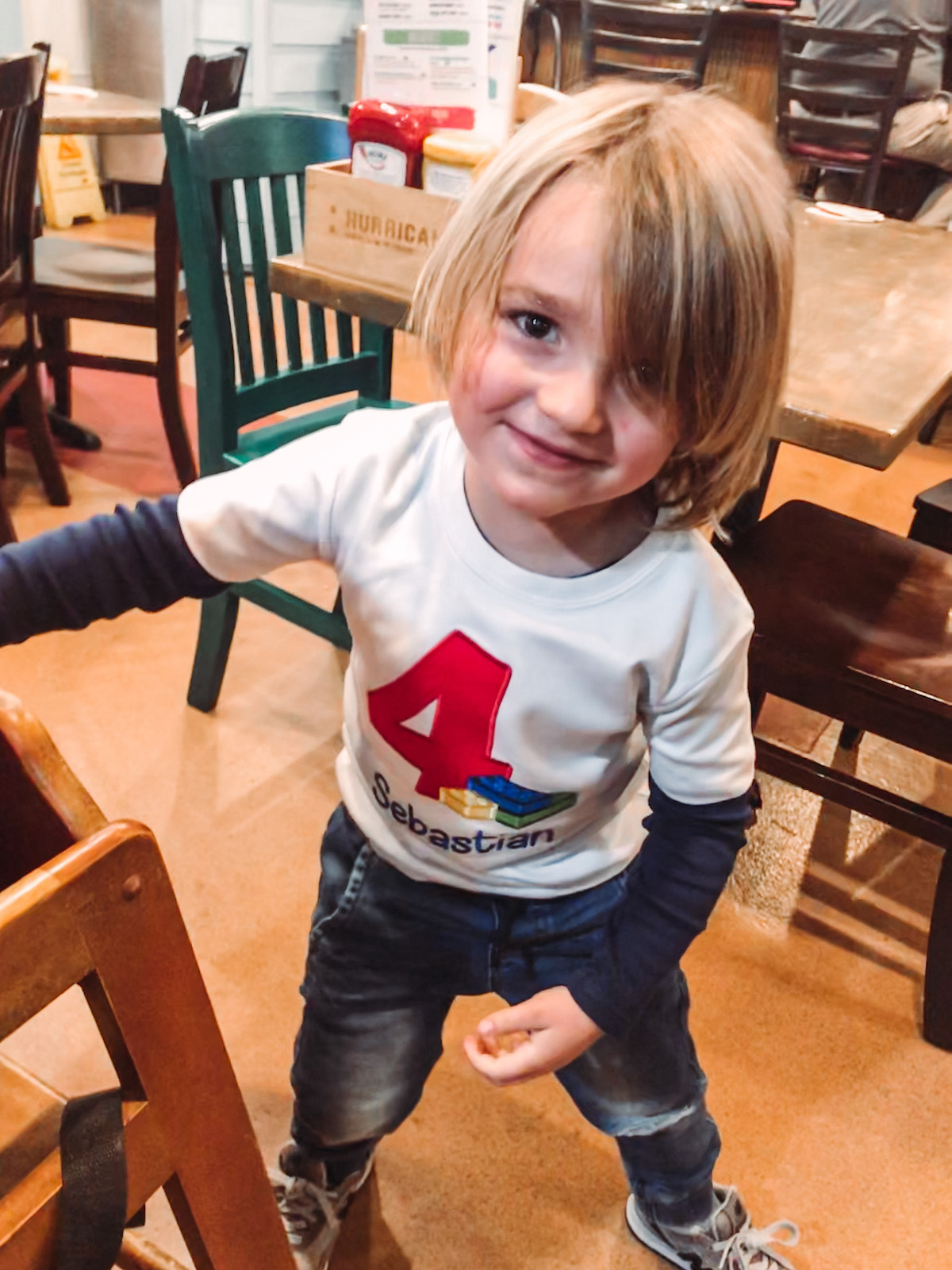 P.S. Since the park closes around dinner time, we found this delicious, local spot called Hurricanes. It is literally 2 minutes down the road, the staff was amazing and very accommodating to my tired yet still active children, and the food was awesome!
P.S.S. I purchased this adorable custom made tee on Etsy HERE! I was happy I got to snap at least one photo of Sebastian wearing it as it was a rather chilly day so his jacket covered it while we were in the park.