As moms we crave some girlfriend time, AND girls trips are the BEST way to get in some fun, recharge our batteries, and reconnect with not only our friends but ourselves! Bachelorette vacays are now a HUGE THING. There is an INSANE market for it with brands investing in attire and party supplies. The themes are endless and there are companies like Luxury Bachelorette that'll cater to you and your bride tribe! While on a Nashlorette trip last year, we had them deliver Donuts from the famous Five Daughters Bakery and Champagne one morning, adding a little special flare to our fabulous getaway!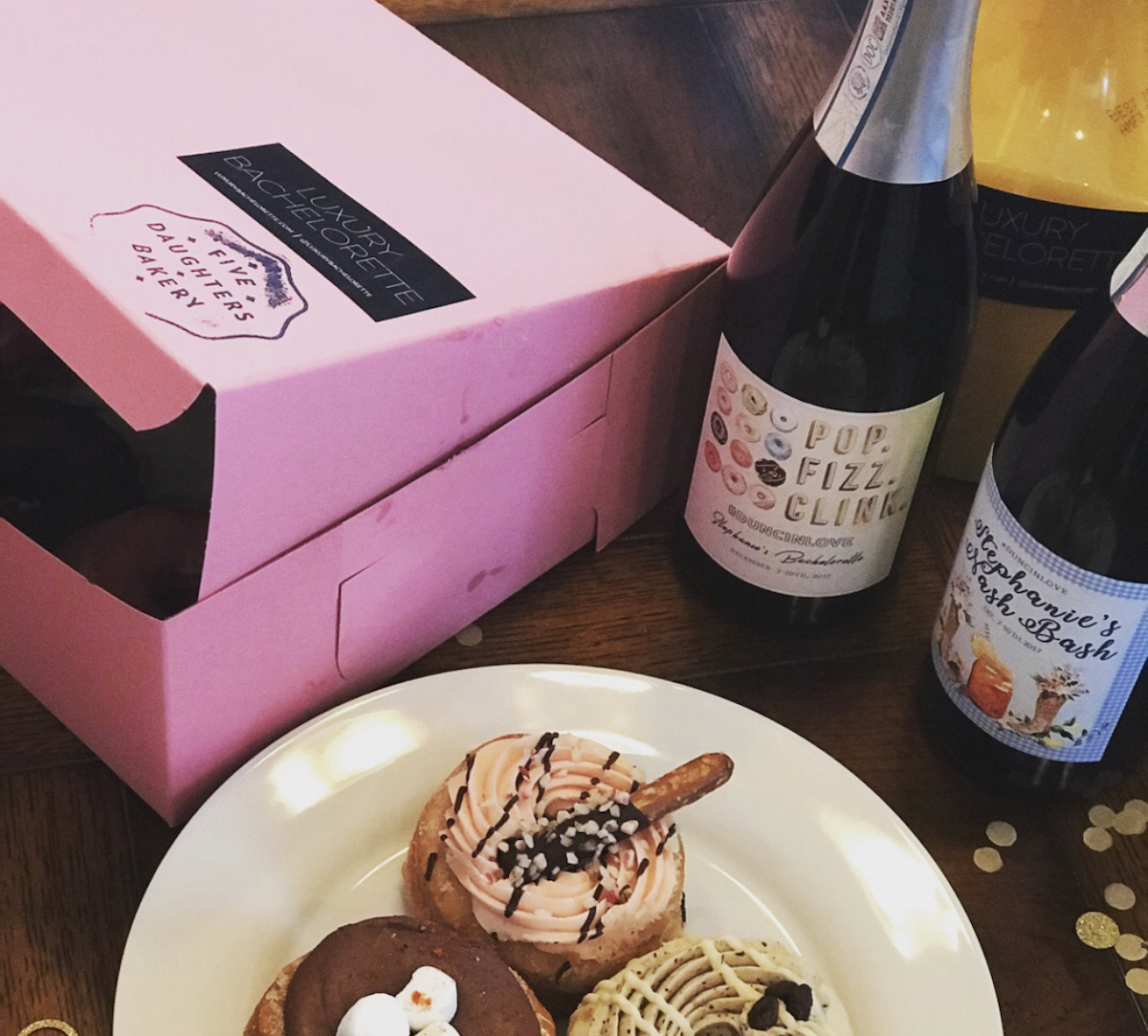 We are just getting home from another fun seeking Bachelorette Trip to the Bahamas and since we kind of consider ourselves experts in the Bachelorette field we thought we would give our advice on JUST how to throw the perfect Bachelorette Trip!
COME UP WITH A GUEST LIST AND DESTINATION:

 
About 5-6 months out meet up with the bride, come up with a list of girls to invite – it can be open to ladies outside of the bridal party too, and brainstorm on a destination. Is your bride dreaming of scarves, boots, and leather pants like Austin, TX in December or wanting bathing suits, daiquiris, and sunglasses like a Cruise in the heat of the summer?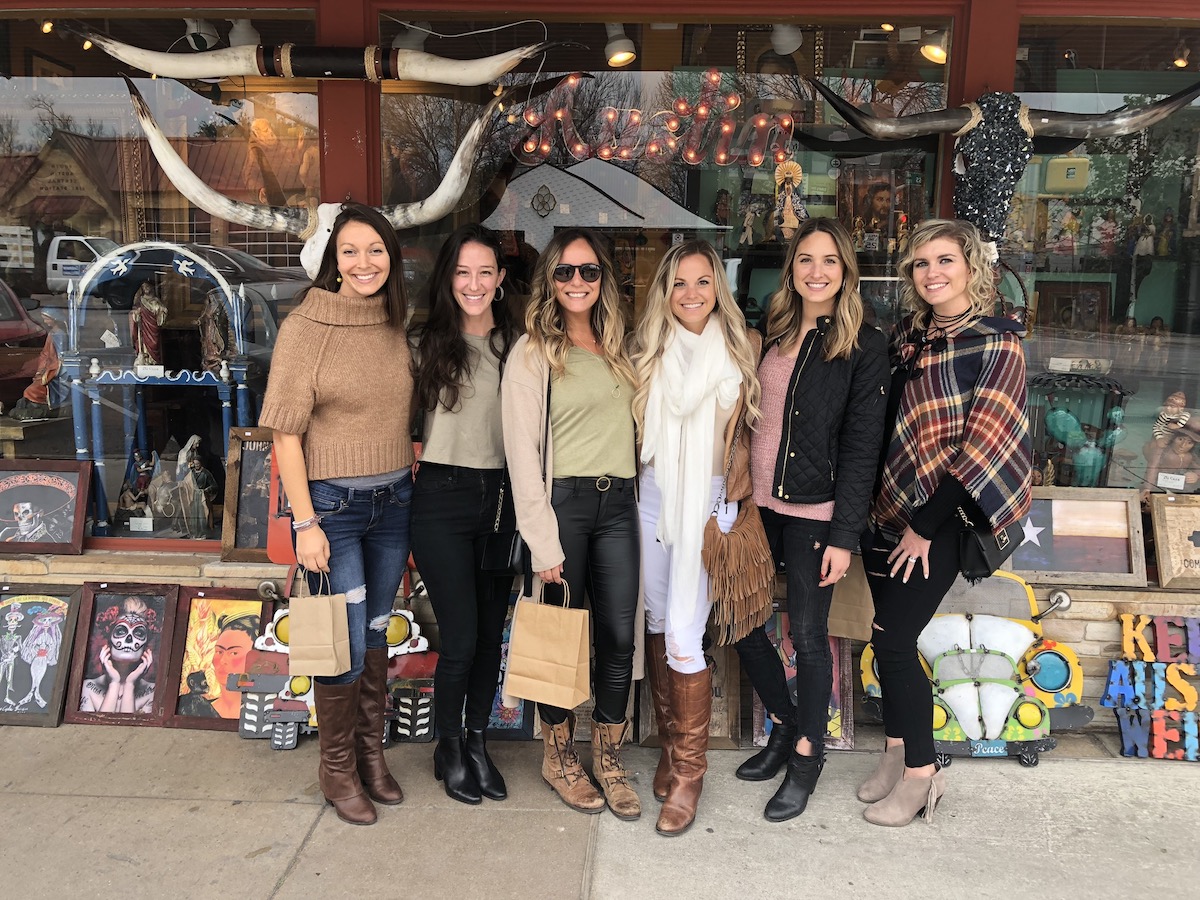 2. PICK THE PERFECT DATE:
Take into consideration when the wedding is. Though some may argue with us, we think the BEST time to celebrate and travel on a Bachelorette Trip is about 2-3 months prior to the wedding. If you get too close to the wedding your Bride may be stressing about last minute wedding details and forgoing carbs while on the trip and trust us…. nobody wants that. HOWEVER, if you plan too far out in advance, well… its just a girls trip in our opinion. Ammi right?
3. DISCUSS HOTEL VS AIRBNB OPTIONS:
We've stayed at both hotels and Airbnb's on Bachelorette Trips and they both have their perks. Hotels are nice if people like their own space. It gives them the opportunity for girls to escape to their rooms to rest, get ready and regroup in-between gatherings. We do recommend you allow one room to be what we call the "party" room. This is the room where you decorate with all your fun supplies, this is the meet up room, the picture room, where the magic happens if you will lol. Figure out if the bride wants it in her room or not. If you have a messy bride on your hands you may want to make it your friend's room that loves to keep her shuft organized (just saying).
Airbnb's are awesome because everyone is under one roof. It's kind of like living in a Sorority House with everyone giving make up tips and exchanging clothes they brought! One thing we recommend with an Airbnb is researching and ensuring you have chosen a place in a safe and secure neighborhood that isn't too far from all the action AND making sure the person you are renting from has good reviews and is in good standings with Airbnb.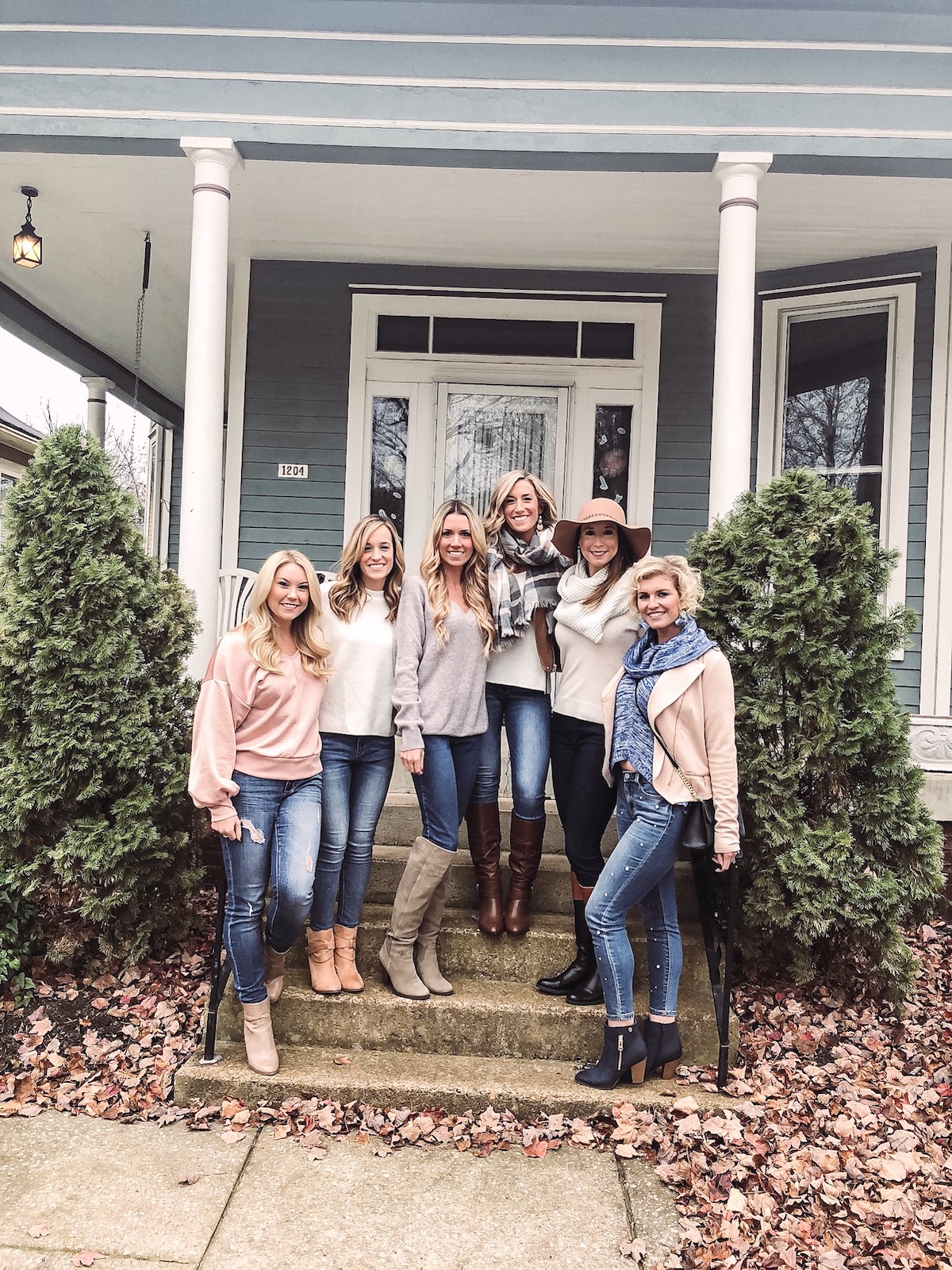 Also, definitely make a pit stop at the store to stock up on snacks, some food and drinks! With hotels you generally get a Starbucks, Cafe, Restaurant, or Bar downstairs. In an Airbnb you are all on your own. So some people may be breakfast eaters and some may be ok with waiting till lunch. Stock up the fridge so everyone has what they need. 
Definitely send your bride along with a few girls to the store to do the shopping so you have a little time to decorate the house for when she returns! Finding the perfect sliver of time to get the hotel or Airbnb decked out for the weekend is KEY! Side Tip: Make sure everyone has Venmo. Sorry, your husband or BF doesn't count. No one wants to have to explain to their significant other or even their momma every time they need to Venmo someone. This makes everything super easy and leaves the one throwing down their credit card some peace of mind that they will be paid back soon. Not any of this, I got your next round stuff! We all have THAT friend. LOL
3. PICK A THEME:
There are so much fun ideas these days: Last Ride Before She's a Bride, Final Flamingle, Final Fiesta, Pop the Champagne – She is Changing her Last Name, Bach & Boujee… and we could literally go on and on. Your theme should fit the destination you choose so if you plan a Nash Bash to Nashville (see what we did there!) stick with a "Same Cowboy Forever" or "Boots & Booze" theme! 
We like to think of new themes constantly, change it up, and give "the gram" something it hasn't seen before! We just got back from a Bachelorette Trip to the Bahamas in December where we wore Winter fuzzy socks and Snowflakes on our heads for a "Tis the Sea-Sun" or "Winter Wonderland in the Sand" vibe! Get creative, mix and match themes that fit both your brides personality and the destination you will be at!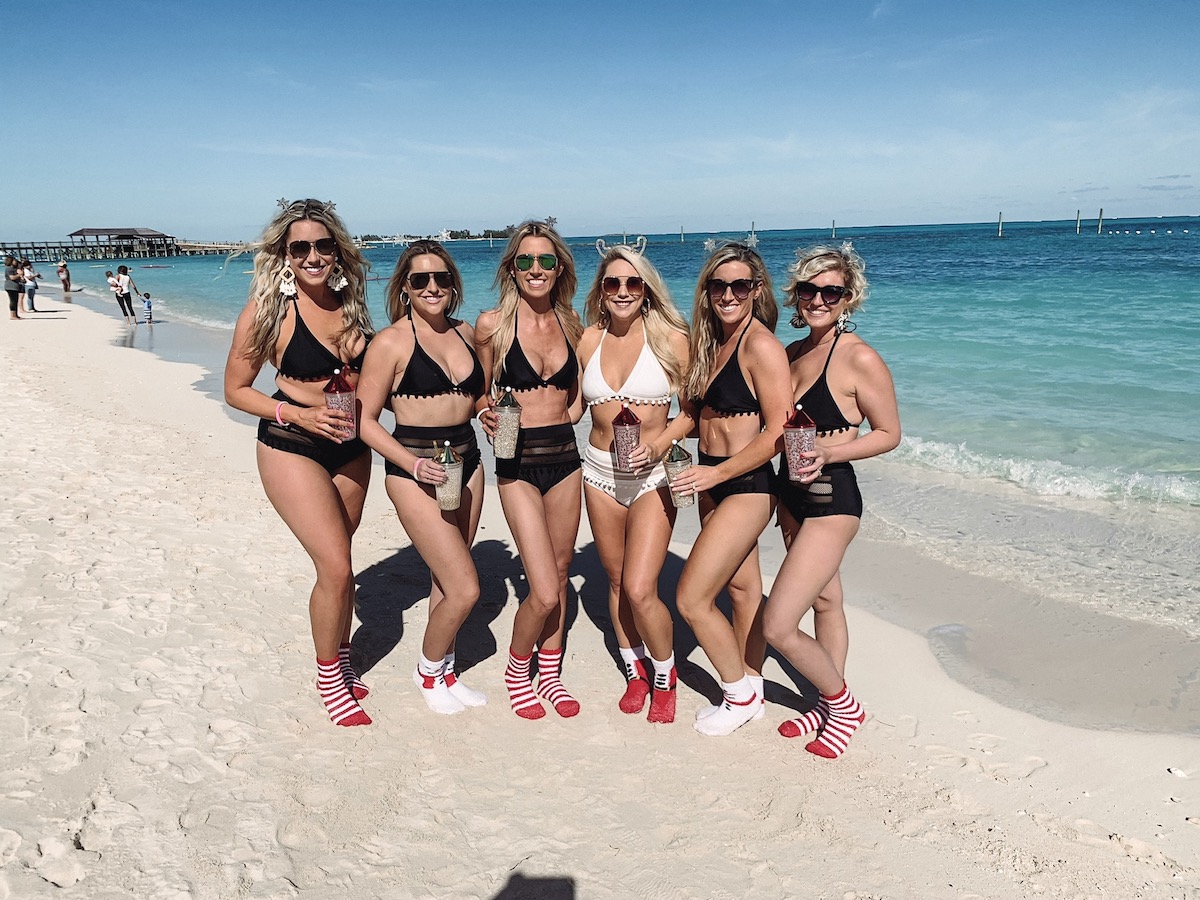 4. STOCK UP ON SUPPLIES
If Etsy is where you will be ordering a lot of your customized party favors from, be sure to order about 2 months out! Somethings can take a little extra time to make, ship out and get delivered. Amazon is another awesome supply shop. You can do no wrong with Prime! We also scrummage (remember that word? lol) through our party supplies at home! Never throw away leftover balloons, straws or confetti from previous celebrations! They can always we used again on a Bachelorette Trip!
5. CELEBRATE YO BRIDE
The most important thing is to ensure your bride has the time of her life. From experience, we know planning a wedding and getting all your loved ones together can be overwhelming. Make sure she is having a good time, doing what she wants, and keep those negative Nancy's away from her! These really are some of the best times that will create memories she will cherish forever, so go ahead… get Bach Shit Crazy and Party On Garth!