As a youngster I LOVED board games. I remember my parents hosting game nights and they were just so fun to be apart of! The food, the laughter, and the friendly competition. Now, fast forward some years I am hosting my very own Game Nights with my little family too!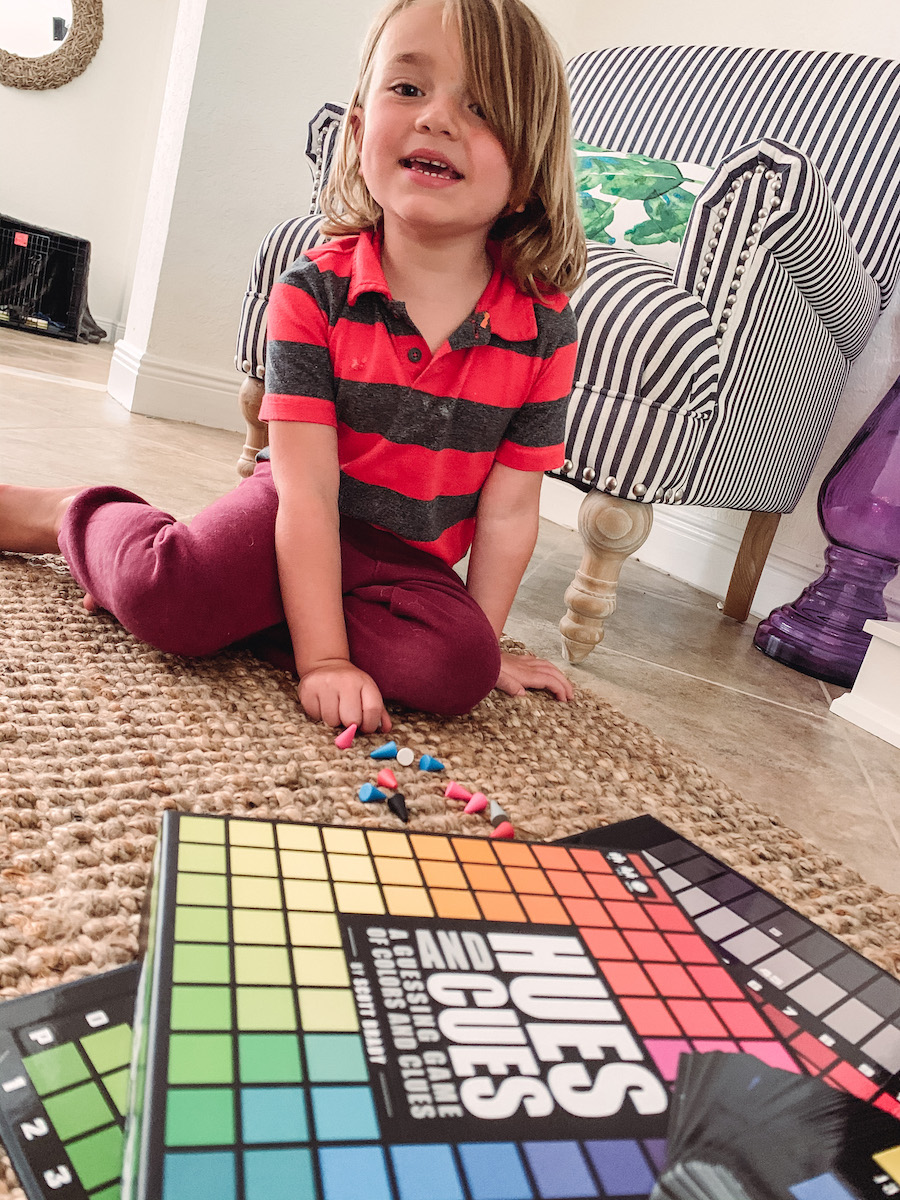 Playing games with my son has really been a life saver while being quarantined! When my daughter naps, it's how we spend our one on one time together. We laugh and surprisingly enough we learn A LOT! It's a great way to instill certain skills, like patience, following the rules, and its been helping my son with counting, learning his letters and numbers too!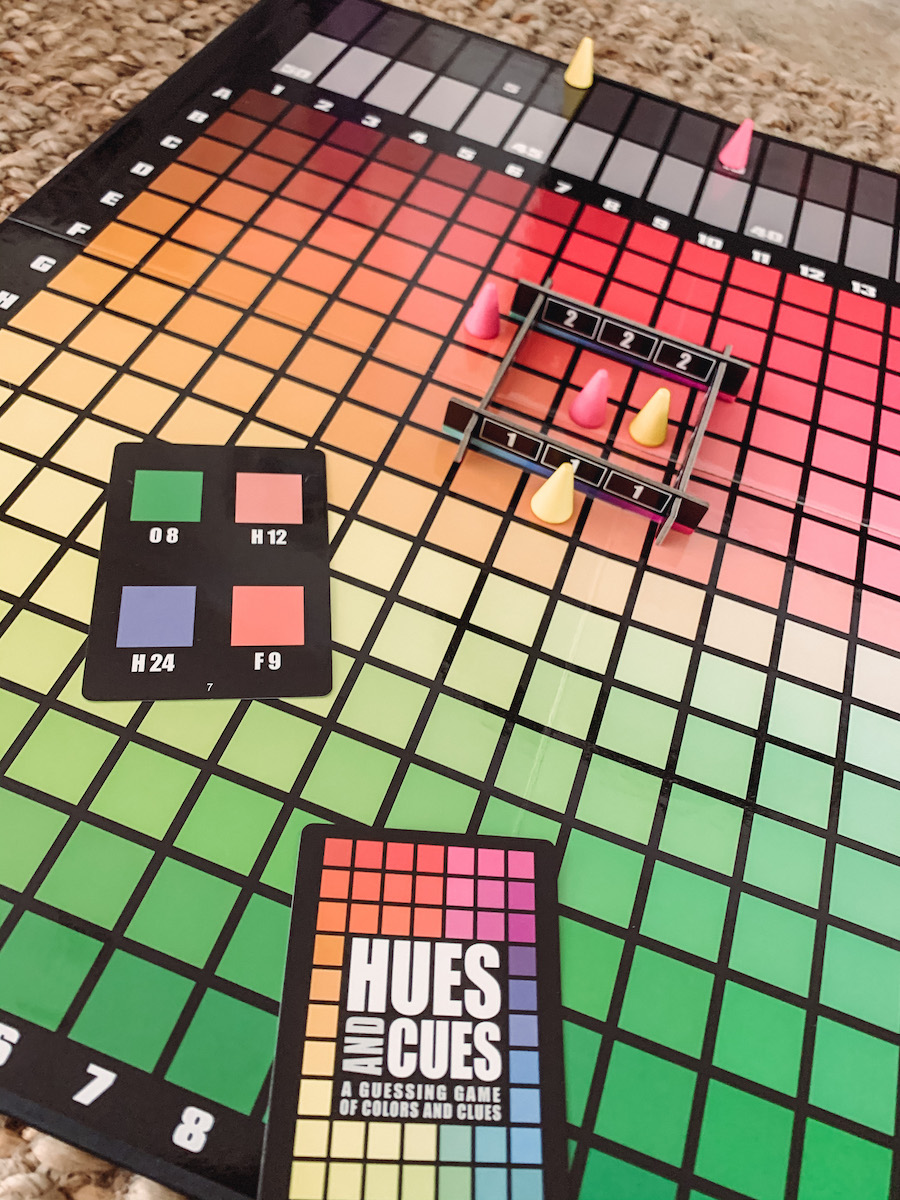 I love when I find a game that not only I can play with my kids but also with my friends and hubby too! Someone told me about Hues and Cues and I thought it sounded interesting. As a kid I played the game Mastermind with my mom a lot. Remember that one? Well I was super reminiscent of that game and all the fun we used to have playing it while reading how to play this one. Hues and Cues is exactly how it sounds, it's about guessing the color or "hue" while being provided with clues or "Cues" from your teammate!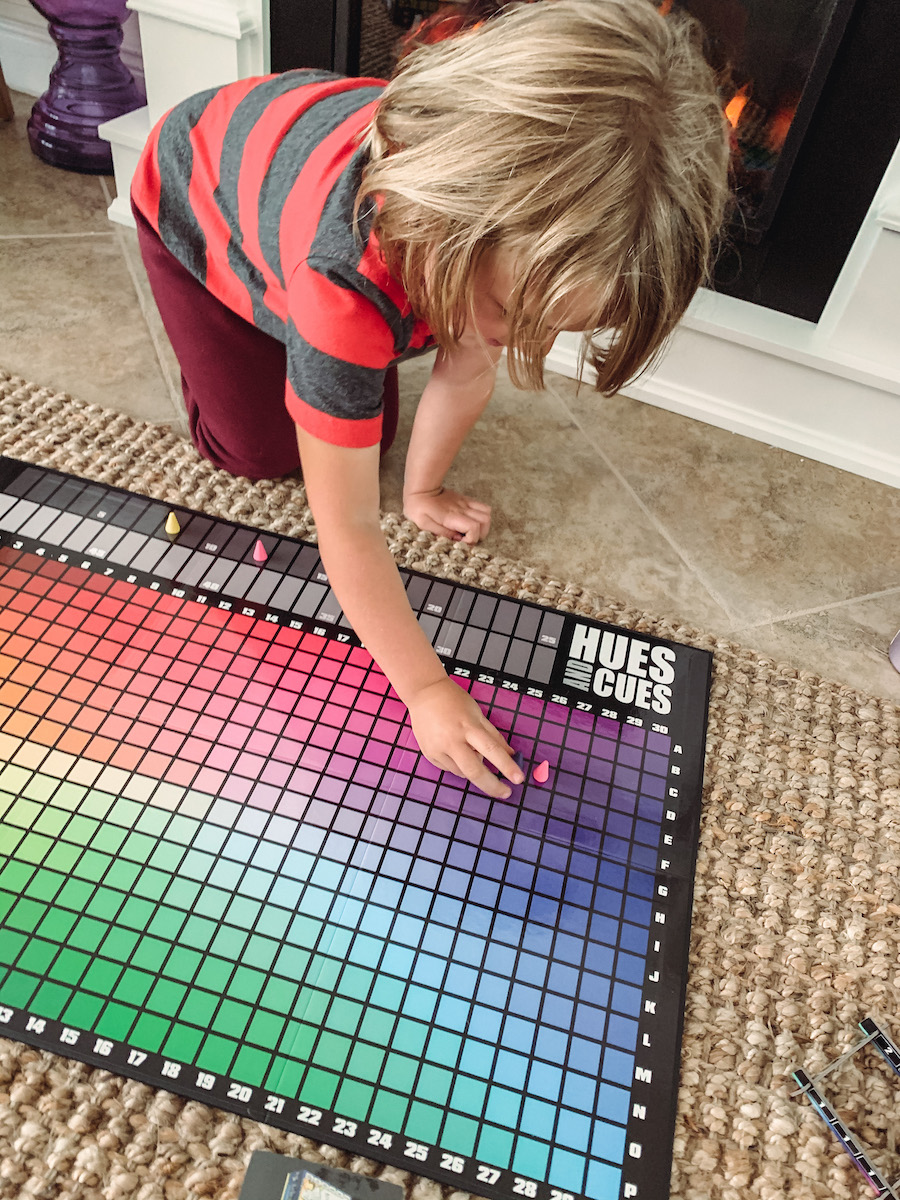 Even though it suggests players ages 8+ years old, I really found it fun for my 4 year to play. It was a great way for him to think up of things that were certain colors PLUS finding the color on the board by reading its letter and number was a little extra learning curve. Now, every day at 2 pm when my daughter goes down for her nap, he gets the game out, sets it up, and we play it together!
What games are you enjoying this Summer? While being outside is always a good idea, curling up on those rainy afternoons or hot summer nights with a game is really fun too!