Life is full of surprises, especially when you are a momma to two crazy toddlers. BUT, who doesn't love surprises, right?! We were excited to receive this BABY Born Surprise Treehouse Playset and it couldn't have come at any better time. It was a rainy Saturday morning with no "to dos" on the list but movies and creating cities out of every toy we own.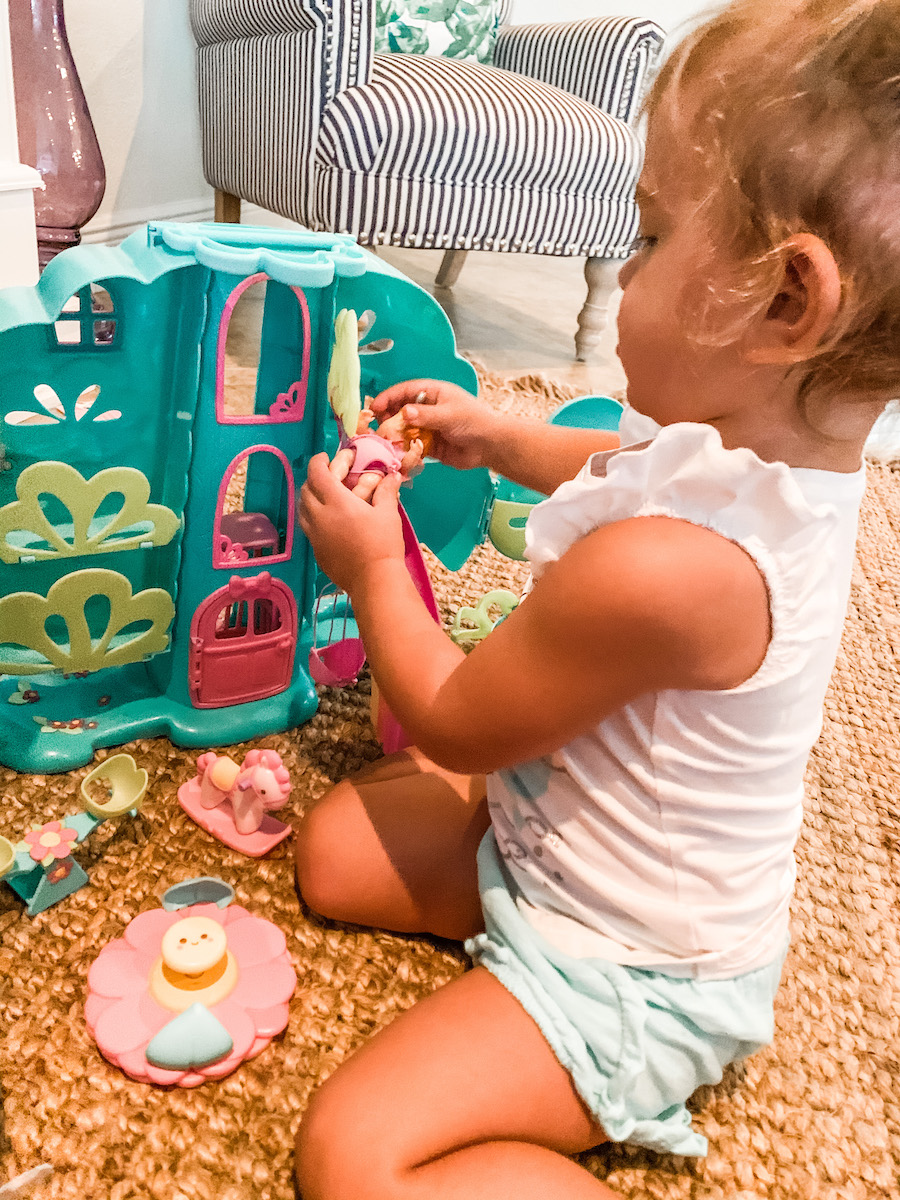 I was completely blown away by how much fun was wrapped into this magical treehouse. The kids were locked in and playing for hours, which is rare in this household. Not only can you open the treehouse to reveal 20+ surprises for you babes, but you can collect all the adorably sweet BABY born dolls and pets too! 
My daughter really loved the baby that came with the treehouse, Sunset Sparkle! Right now, Luna LOVES the swings at the playground so it was no surprise that she enjoyed taking her BABY born in and out of the swingset. She also really liked feeding her with BABY Sunset Sparkle's pink bottle. My son was really into this toy as well. He grabbed some of his action figures and let them have a ride on the merry-go-round. I am sure Sunset Sparkle has never ridden the Ferris wheel with GI Joe before. LOL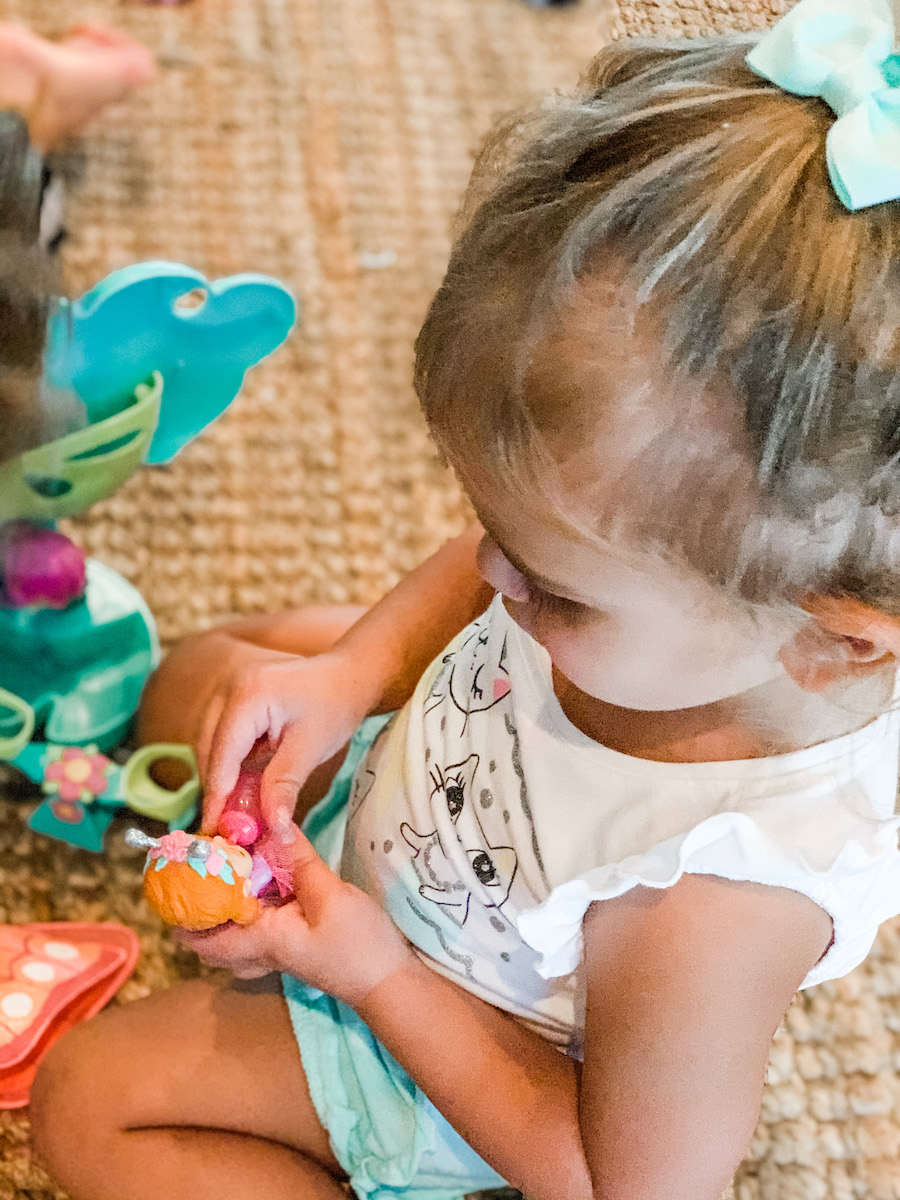 One thing that this momma loved was that it easily folded back into place and even has a handle for on-the-go. It fit perfectly in Luna's closet and is convenient for her to grab when she is wanting to play with it. BABY Born Surprise Treehouse Playset is available at every major retailer and is priced at $39.99. If you are stuck in the house with little to do… this treehouse brings out the magic and fun of playtime.