"Mommy can we get a pet?" The dreaded question a lot of parents get, especially this time of year. With the holidays on the horizon, whose kids just love to ask for "those" gifts we know they can't have. LOL With a dog, two turtles, and two toddlers running around the house, we certainly are not in the market for another animal.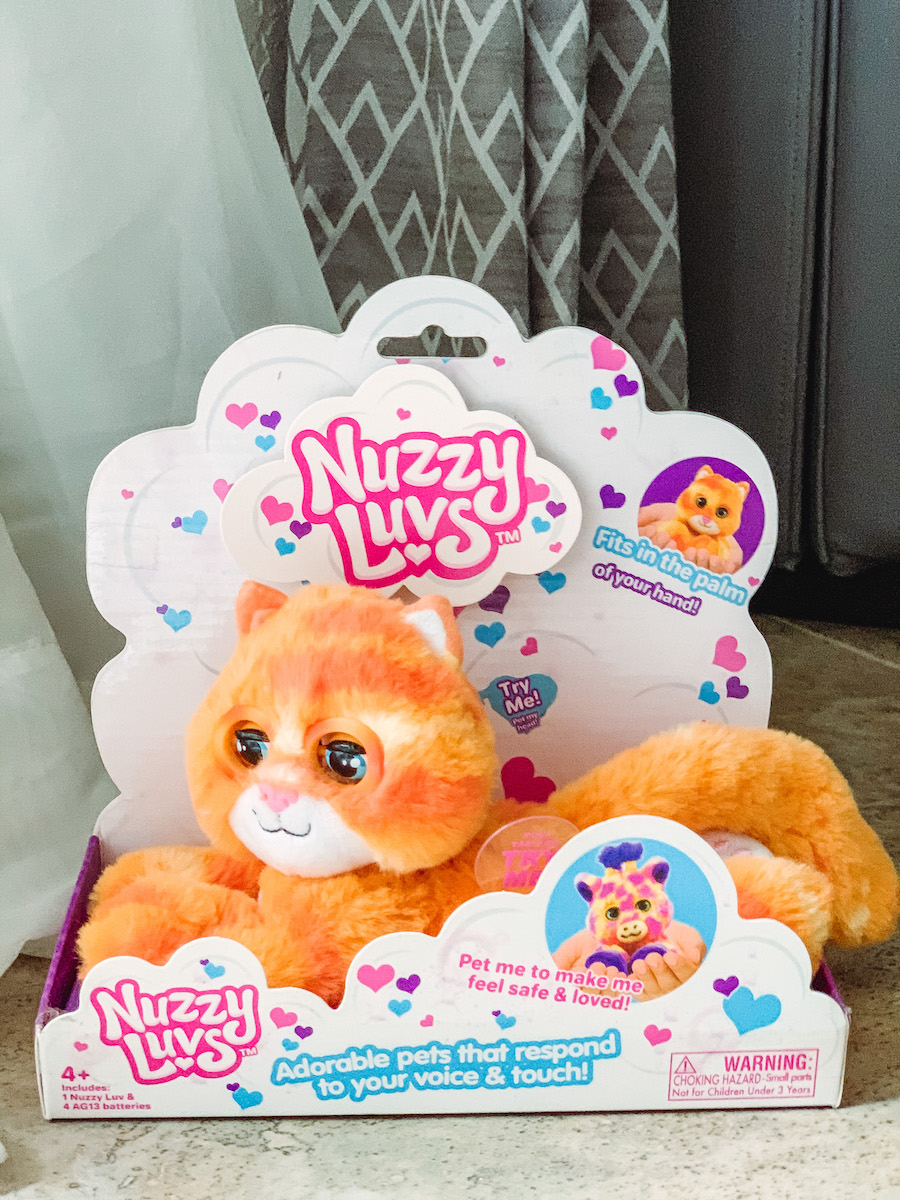 Enter Nuzzy Luvs, soft newborn pets that snuggle right into your hand! Pet them and whisper sweetly, and Nuzzy Luvs will turn their heads and respond with cute animal noises. Each Nuzzy Luv has over 65 sound and touch reaction combinations. And the best part, they only require love… hugs, and kisses! No need to feed or potty train – unless you want to practice those tasks with your littles!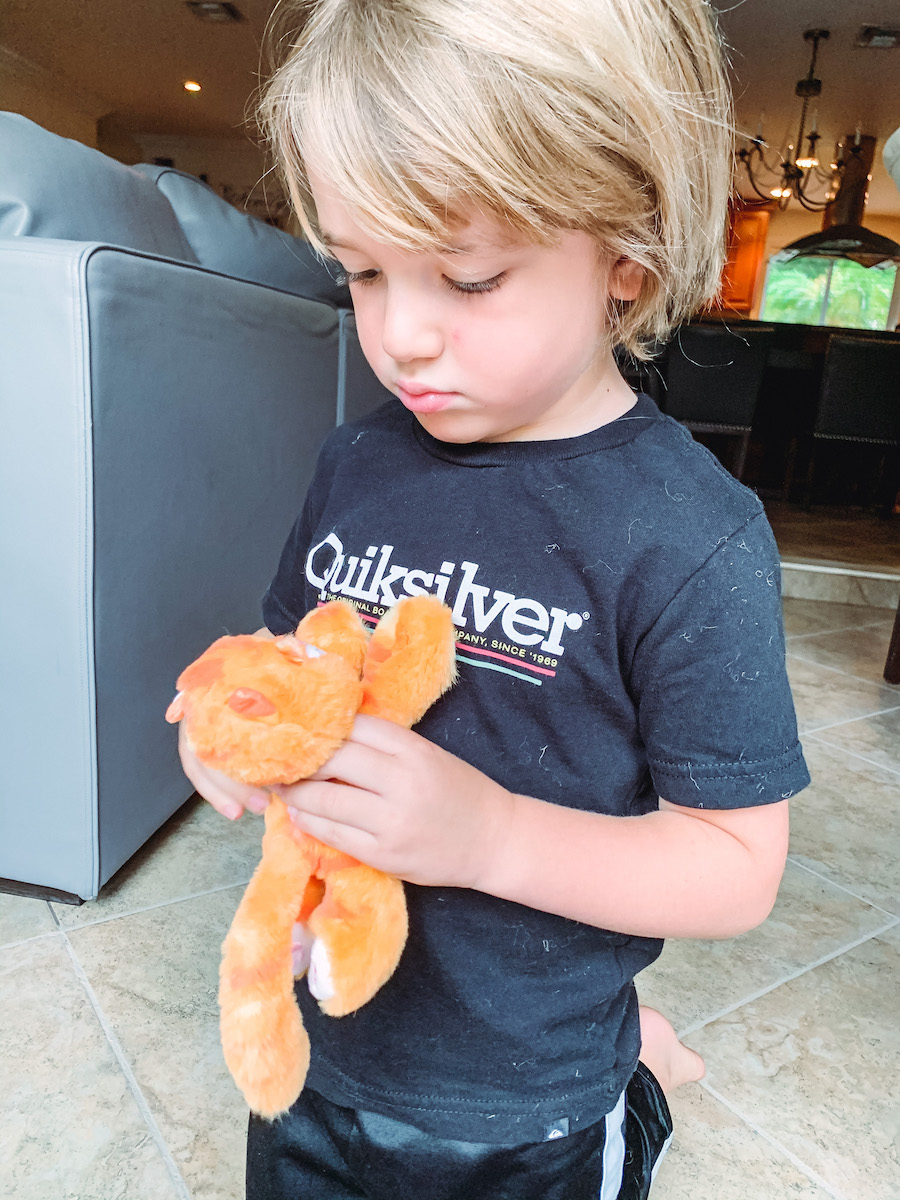 My son has always loved cats but with family allergies, we cannot have one. He is loving his new Nuzzy Luv kitten. It is super soft and snuggly and perfectly fits in the palm of his hand. There are many different animals to choose from at Target so finding the perfect pet for your little one is easy this holiday season.